Alliance E-Newsletter - August 2016
Greetings from the Alliance Statistics and Data Center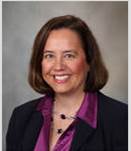 The Alliance Statistics and Data Center (SDC) continues to be very busy working with Alliance investigators and staff on the statistical, data management, and IT needs of the Alliance.
First, let's introduce Andrea C. Jacobsen, MBA, the new Alliance SDC Director of Systems Management. She has replaced Elizabeth (Beth) Kiefer, who recently left the Alliance SDC after five years of outstanding work. In her role, Ms. Jacobsen has responsibility for the strategic coordination and management of systems, processes, and staff that support the clinical trial activities of the Alliance. She started her career at Mayo Clinic in 1987 working in the Department of Finance and held various roles in the Revenue Cycle, including the management of the Medicare Claims Unit. Most recently, she was a manager in Analytics Data Management, within the Division of Enterprise Analytics in the Department of Planning. Ms. Jacobsen was the chair of the Mayo Clinic Data Stewardship Council and secretary of the Data Governance Committee. She holds a Bachelor's of Science in Business Administration from Winona State University and a Master's of Business Administration from the University of Minnesota. Welcome to the Alliance, Andrea!
There also are two new initiatives that will bring substantial benefit and efficiency to the Alliance. In early March 2016, the Alliance SDC implemented a new Study Chair Signoff Application for legacy CALGB trials. This allows Alliance study chairs to review data electronically through the Alliance website. Study chairs and co-chairs only see studies to which they are assigned and the patients from those studies that have been selected for review. Alliance data managers manage access to trials and reach out to study chairs when their trial is available for review. This application allows study chairs to review data remotely, at their convenience, in accordance with both the Good Clinical Practice guidelines and Federal Guideline CFR21 part 312.50 Sponsor Responsibilities.
The second major project is that the Alliance SDC is in the planning phases of formalizing storage of Bioinformatics data generated from Alliance clinical trials. This data is not currently captured or stored in a centralized, unified manner which limits its utility. The goal is to store the data in a centralized location in a way that allows it to be used not only for the existing molecular tumor study plans, but also for future analyses. The current planning work is focused on data generated from Next Generation Sequencing Machines. Other types of bioinformatics data will be considered at a future time. A pilot is being planned using cloud storage. Metrics will be collected during the pilot to assess both usability of the system as well as data usage. Investigators will apply to the Alliance Translational Research Program Executive Committee for access to the data.
For other articles in the August issue of the Alliance E-News newsletter, see below.