E-Newsletter - August 2016
Call for Nominations: CO-CHAIR - ALLIANCE COMMUNITY ONCOLOGY COMMITTEE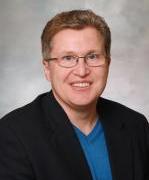 Robert J. Behrens, MD, one of the three co-chairs of the Alliance Community Oncology Committee, will be stepping down from this role after five years of dedicated service. Dr. Behrens has been a key leader and strong representative for community oncologists during and since the Alliance for Clinical Trials in Oncology merger, but after five years he feels it's time to rotate off and allow someone else the experience. The Alliance Cancer Control Program will truly miss Dr. Behren's leadership.

The Alliance Cancer Control Program is now calling for nominations for a medical oncologist who has the dedication and talent required to take on this important Alliance role for community oncologists. This individual will work with the other co-chairs, Jon F. Strasser, MD, (radiation oncologist) and Margaret (Peggy) Kemeny, MD, FACS, (surgeon), to lead the Alliance Community Oncology Committee. This is an exciting role as a new perspective and infusion of new opinions will help to further advance the progress that the committee has started.

A job description for committee chairs can be found at this link. A search committee, led by Preston Steen, MD, will be helping with this process. Please send names and CVs by Wednesday, August 31 to Jackie Lafky (Program Manager) at lafky.jacqueline@mayo.edu.
For other articles in the August issue of the Alliance E-News newsletter, see below.