E-Newsletter - July 2019
ICAREdata | Integrating Clinical Trials and Real-world Endpoints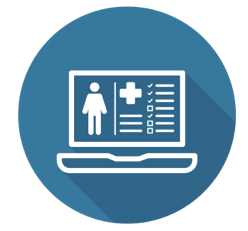 Establishing standards for the structure and content of health record information is at the center of an innovative collaboration between the Alliance for Clinical Trials in Oncology Foundation, Dana-Farber Cancer Institute/Brigham and Women's Hospital, the American Society of Clinical Oncology, and the MITRE Corporation. These four entities have joined to develop and conduct the "Integrating Clinical Trials and Real-world Endpoints (ICARE)" data study. The goal of the ICARE data study is to enable clinical oncology research by gathering high quality real-world data from patient records.
"Highly accurate clinical outcomes data is an element essential to all efforts to improve our nation's healthcare system and the current high cost of data acquisition severely limits our progress," says Monica M. Bertagnolli, MD, Group Chair of the Alliance for Clinical Trials in Oncology, President of the Alliance for Clinical Trials in Oncology Foundation and Chief of the Division of Surgical Oncology at Dana-Farber Cancer Institute/Brigham and Women's Hospital.
This randomized study will aim to demonstrate the ability to calculate equivalent clinical trial endpoints using computable clinical treatment data. As part of the study, an open source infrastructure and data-capture methodology are being developed and piloted to capture higher quality electronic health record (EHR)-based treatment data, and permit the assessment of one-to-one correlation between the randomized trial and real-world data. The study will initially focus on disease progression and toxicity and will expand to cover a broader set of data across multiple clinical trials moving forward.
Background and Rationale
With only about three percent of cancer patients participating in clinical trials, researchers are limited to a small pool of patient data to evaluate the safety and efficacy of cancer treatments. Yet, clinical trials are currently the gold standard for gathering the complete and precise data critical to cancer research. Clinical trials are expensive, time-consuming to set up, and restricted by limited guidelines. For instance, while a researcher may learn how a specific sequence of treatments affects men under the age of 30, how will it affect women over 60? And what if the sequence of treatments changes? What will that do?
With clinical trials, changing parameters requires the expense and time of recruiting a new group of patients. As the parameters become more targeted, it becomes even more difficult and costly to design and run trials against smaller and smaller populations. In contrast, within the tremendous volume of EHR data, myriad combinations and comparisons of parameters are possible. These data have the promise to provide substantial insights into the understanding of cancer and the design of future clinical trials—if the barriers of poor quality and incomplete records due to incompatibility can be overcome.
For other articles in this issue of the Alliance E-News newsletter, see below.
Message From the Group Chair - Monica M. Bertagnolli, MD
PI Perspective: Alliance Health Outcomes Committee
Michelle Naughton, PhD and Amylou Dueck, PhD (Co-Chairs)
Jackie Lafky, MS (Program Manager)
Changing the Guard: Director and PI, Alliance Central Protocol Operations Program
Gin F. Fleming, MD and Olwen Hahn, MD
Spotlight on Alliance Trials
Alliance A091802 - Cutaneous squamous cell carcinoma
Alliance A041701 -

Chronic myeloid leukemia


Alliance A031704 - Advanced renal cell cancer
Alliance A031702 - Rare genitourinary tumors
Adding Value to the Alliance Clinical Trial Process
Alliance Patient Advocate Committee
Announcements
-- Alliance Joins with ASCO, CancerLinQ and The MITRE Corporation to Publish Initial Set of Common Cancer Data Standards and Specifications Comprising mCODE (VIDEO))
-- Recap: Alliance and Alliance Foundation Trials at 2019 ASCO
-- Renewed NCI Investigational Agent Accountability Record Forms (DARFs)
-- Call for Nominations + Applications: 2019/2020 Alliance Awards + Honors
-- Alliance Appoints New Committee Chairs
Alliance in the News
-- GNS Healthcare Chosen to Present Discovery of New Clinical Predictors of Overall Survival in Metastatic Colorectal Cancer at ESMO 2019 in Collaboration with the Alliance for Clinical Trials in Oncology
-- mCODE Improves EHR Data Standardization for Cancer Research
-- First Patient Dosed in Phase III Study of E-Selectin Antagonist Uproleselan in AML (Alliance A041701)--ASCO 2019: CALGB 90601 (Alliance): Randomized, Double-blind, Placebo-controlled Phase III Trial Comparing Gemcitabine and Cisplatin with Bevacizumab or Placebo in Patients with Metastatic Urothelial Carcinoma
--'Magic Mouthwash' Little Help for Radiation-Induced Mucositis (Alliance A221304)
-- Magic mouthwash effective treatment for mouth sore pain caused by radiation therapy (Alliance A221304)
-- Mouthwashes Show Promise in Reducing Chemo-Related Oral Mucositis Pain (Alliance A221304)
-- Giving Drugs before Surgery Lowers the Risk of Prostate Cancer Returning (CALGB 90203)
-- Study: Identifying colorectal cancer subtypes could improve treatment (CALGB/SWOG 80405)
-- The Fight to Save the Bladder Turns to Genomics (Alliance A031701)