E-Newsletter - July 2019
Changing of the Guard

GINI FLEMING, MD, STEPS DOWN AS PI and Director of Alliance Central protocol operations Program; OLWEN HAHN, MD, to ASSUME Alliance Protocol Leadership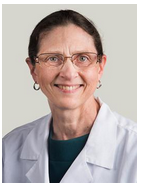 Gini F. Fleming, MD, FASCO, Director and Principal Investigator of the Alliance Central Protocol Operations Program and Chief Scientific Officer for Alliance Foundation Trials, LLC, has recently announced plans to step down from her roles within the Alliance and AFT, and return full time to her clinical research work. An expert in breast and gynecological cancers, Dr. Fleming is also Professor of Medicine and Medical Oncology Director of Gynecologic Oncology at the University of Chicago Medicine. She will leave behind a rich and fruitful tenure spanning more than 20 years, where she has devoted much of her professional life's work to cooperative group research.
In 1995, Dr. Fleming joined the Cancer and Leukemia Group B (CALGB), one of the three legacy groups of the Alliance, and worked two years as Executive Officer, supporting research in breast, cancer control, correlative science for solid tumors, gastrointestinal cancer, genitourinary cancer, pharmacology and experimental therapeutics, psycho-oncology and clinical economics. From there, she continued to serve within CALGB as Principal Investigator for the University of Chicago (1999-2009), Vice-Chair of the Cancer Control Committee (1998-1999), Vice-Chair of the Symptom Control Sub-Committee (1999-2005), member of the Executive Committee (2000-2003), and later Group Vice-Chair (2010-2011). When the Alliance formed in 2011, she assumed her current roles, helping to establish a foundation from which to launch the National Cancer Institute's then-new National Clinical Trials Network (NCTN), which transformed the national cooperative group program.
"Gini Fleming was the architect who created the structure allowing Alliance to work so effectively over the last eight years," said Monica M. Bertagnolli, MD, Group Chair of the Alliance for Clinical Trials in Oncology. "We are all greatly in debt to her for her talent in leading people, overcoming obstacles and working across so many partner organizations."
Dr. Fleming earned a bachelor's degree in chemistry from Oberlin College in Ohio and attended medical school at the University of Illinois College of Medicine. She completed an internal medicine residency and fellowship in hematology and oncology at the University of Chicago. She then joined the faculty at the University of Chicago in 1992 as an assistant professor. Her work with other cooperative groups is also well noted. She has served in many capacities on various committees of the Gynecologic Oncology Group (GOG/NRG) since 1993, namely on the Board of Directors, Ovarian Committee, Phase I Subcommittee and the Task Force for the Treatment of the Elderly. She led numerous phase III trials in endometrial cancer which led to the introduction of paclitaxel as standard therapy for the disease, and served as North American Co-Chair of an international breast cancer trial (Suppression of ovarian function trial - SOFT) that led to practice-changing results regarding the benefit of ovarian function suppression in the adjuvant therapy premenopausal women with breast cancer.
Dr. Fleming has received numerous awards, including SGO Harry Long Multidisciplinary Award for contributions to the field of gynecologic oncology, Charles Moertel Lectureship Award, and Bucksbaum Institute Senior Faculty Scholar. She has authored and co-authored more than 150 articles for a variety of medical journals, in addition to a number of textbook chapters.
She notes that her work with CALGB and the Alliance has been fulfilling, especially recruiting, training and mentoring Executive Officers and working with cancer research leaders in the field.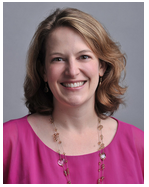 Olwen Hahn, MD, who returns to Alliance after previously serving an eight-year tenure as an Executive Officer, will succeed Dr. Fleming, starting in an official capacity in August 2019.
Dr. Hahn is Associate Professor of Medicine at the University of Chicago where her clinical practice focuses on breast cancer. Her roles have included serving as Medical Director of the Hematology-Oncology Outpatient Clinic and Infusion Therapy, and as Associate Director of the Fellowship Program. She has been the recipient of the University of Chicago Distinguished Clinician Award, and is a Junior Faculty Scholar of the Bucksbaum Institute for Clinical Excellence.
"The Alliance is exceedingly fortunate to have been able to recruit her back," said Dr. Fleming, "I am confident that she will be a wonderful leader for the coming years."
For other articles in this issue of the Alliance E-News newsletter, see below.
Message From the Group Chair - Monica M. Bertagnolli, MD
PI Perspective: Alliance Health Outcomes Committee
Michelle Naughton, PhD and Amylou Dueck, PhD (Co-Chairs)
Jackie Lafky, MS (Program Manager)
Changing the Guard: Director and PI, Alliance Central Protocol Operations Program
Gin F. Fleming, MD and Olwen Hahn, MD
Spotlight on Alliance Trials
Alliance A091802 - Cutaneous squamous cell carcinoma
Alliance A041701 -

Chronic myeloid leukemia


Alliance A031704 - Advanced renal cell cancer
Alliance A031702 - Rare genitourinary tumors
Adding Value to the Alliance Clinical Trial Process
Alliance Patient Advocate Committee
Announcements
-- Alliance Joins with ASCO, CancerLinQ and The MITRE Corporation to Publish Initial Set of Common Cancer Data Standards and Specifications Comprising mCODE (VIDEO))
-- Recap: Alliance and Alliance Foundation Trials at 2019 ASCO
-- Renewed NCI Investigational Agent Accountability Record Forms (DARFs)
-- Call for Nominations + Applications: 2019/2020 Alliance Awards + Honors
-- Alliance Appoints New Committee Chairs
Alliance in the News
-- GNS Healthcare Chosen to Present Discovery of New Clinical Predictors of Overall Survival in Metastatic Colorectal Cancer at ESMO 2019 in Collaboration with the Alliance for Clinical Trials in Oncology
-- mCODE Improves EHR Data Standardization for Cancer Research
-- First Patient Dosed in Phase III Study of E-Selectin Antagonist Uproleselan in AML (Alliance A041701)--ASCO 2019: CALGB 90601 (Alliance): Randomized, Double-blind, Placebo-controlled Phase III Trial Comparing Gemcitabine and Cisplatin with Bevacizumab or Placebo in Patients with Metastatic Urothelial Carcinoma
--'Magic Mouthwash' Little Help for Radiation-Induced Mucositis (Alliance A221304)
-- Magic mouthwash effective treatment for mouth sore pain caused by radiation therapy (Alliance A221304)
-- Mouthwashes Show Promise in Reducing Chemo-Related Oral Mucositis Pain (Alliance A221304)
-- Giving Drugs before Surgery Lowers the Risk of Prostate Cancer Returning (CALGB 90203)
-- Study: Identifying colorectal cancer subtypes could improve treatment (CALGB/SWOG 80405)
-- The Fight to Save the Bladder Turns to Genomics (Alliance A031701)