E-Newsletter - December 2017
TWO INVESTIGATORS RECEIVE FUNDING AWARDS THROUGH
ALLIANCE SCHolar Awards
Two Alliance investigators have been selected to receive funding awards through the Alliance Scholar Awards. These awards are two-year, non-renewable cancer research grants of $40,000 direct costs per year, plus 10 percent indirect costs each year for two years. Exclusively for oncology junior faculty at Alliance institutions within five years of training (rank below Associate Professor), applicants must have completed training in an oncology clinical specialty (e.g., medical, surgical, radiation, gynecologic, etc.). Proposals must be nominated by an Alliance Scientific Committee Chair and be closely tied to the research agenda of the Alliance. Potential applicants must work with the relevant Alliance Scientific Committee Chair prior to submission of application to ensure endorsement of the relevant Alliance Scientific Committee and include a letter of support from the relevant Alliance Scientific Committee Chair with application materials. For the Community Oncology CDA, proposals must be nominated by the Co-Chairs of the Alliance Community Oncology Committee. Projects supported by other non-institutional funds are not eligible.

Recipients of the 2017 Alliance Scholar Awards include: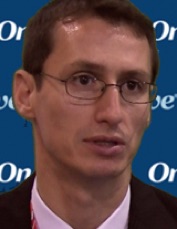 Dan Zandberg, MD
University of Maryland Greenbaum Cancer Center
"Phase II Trial of Pembrolizumab vs. Cetuximab Alone in Advance Cutaneous Squamous Cell Carcinoma of the Skin (cSCC)"
Sponsored by Millennium Pharmaceuticals / The Takeda Oncology Company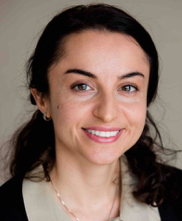 Arshin Sheybani, MD
John Stoddard Cancer Center
"Improving Aesthetic Outcomes in Women Undergoing Chestwall Reconstruction and Postmastectomy Radiation Therapy"
Sponsored by AbbVie, Inc.
To learn more about the Alliance Scholar Awards, visit the Alliance Awards webpage.
For other articles in the December issue of the Alliance E-News newsletter, see below.