E-Newsletter - December 2017
Message from the Group Chair and Group Statistician
'Alliance HAS truly made remarkable progress on all fronts'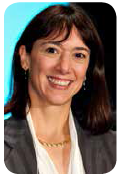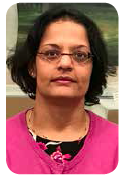 During the past six months, the leaders of the National Clinical Trials Network (NCTN), including NCI staff, Group Chairs, Group Statisticians and advisors, have been reviewing the overall program, in preparation for submission of competitive renewal applications for funding of the Network Operations Groups and the Statistics and Data Management Programs.
Within the Alliance, our entire leadership team has participated in a comprehensive review of all group activities and accomplishments. Beginning with our last Strategic Leadership Retreat a year ago, we have been busy crafting a research plan to span the next six years. Although most of us would prefer to be in action conducting research rather than stopping to write grants, for us personally, this has been an incredibly rewarding time. The Alliance has truly made remarkable progress on all fronts. Results delivered in the current grant period include so many that significantly improved clinical practice, coming from across all disease and cancer control committees. The majority of Alliance studies also delivered new insights from secondary endpoints, addressing important questions in translational science, health outcomes, and special populations research. New advancements currently being tested range from completely new therapeutic approaches, such as immunotherapy and exercise, to effective refinements of existing treatments, such as new approaches for surgery and radiotherapy, to identifying new approaches to trial designs and endpoints. Our work continues to be presented at the podium of all major oncology meetings, and our research partnerships in both the public and private sectors are growing at a rapid rate.
It took an amazingly effective operations team to accomplish all of this — grants and contracts, protocol operations, biorepositories, data management, IT, site management, financial affairs, the Alliance Foundation, and much more. It took everyone who put a patient on a study, or edited a protocol, or worked on an administrative committee. It took all of you very busy people who said "yes" when we called to ask for help with a thankless task (or two).
So, as the competitive renewal of the Alliance Network Operations Group and Statistics and Data Center go into their final stages, we want you all to know that exciting work lies ahead, and these ambitious new plans will without a doubt succeed given your dedication. We also want to take this opportunity to offer our sincere thanks and congratulations to every one of you who work so diligently to make Alliance the research organization that our patients need so desperately.
With gratitude,





Monica M. Bertagnolli, MD, Group Chair Sumithra J. Mandrekar, PhD, Group Statistician
Articles in this December issue of the Alliance E-News newsletter: