E-Newsletter - December 2017
best manuscripts 2016-17
Three notable Alliance publications
The Alliance Publications Committee, in collaboration with the Group Chair's Office, is continuing a tradition that began in 2012: to highlight and share our Group's notable publications. Each year, the fall Group meeting materials contain abstracts from the most significant Alliance original manuscripts published in print in the preceding 12 months. The three manuscripts selected for this year were chosen from 70 original Alliance manuscripts published in print between September 1, 2016 and August 31, 2017.
Selection of the most significant manuscripts is based on review by our scientific leadership as well as a separate review panel. Disease and modality committee chairs and the principal investigators of the Translational Research Program and Cancer Control Program are asked to nominate up to three manuscripts from their committee or program. Each nominated manuscript must satisfy at least one of the following criteria: potential to change the standard of care; potential to change the way clinical trials are designed and/or executed; and potential to change our understanding of cancer biology.

At least one nomination must have a junior investigator (one who has completed training within the previous eight years) as first author, if such a manuscript has been published and meets the qualifications. In nominating a publication, committee chairs and program principal investigators are asked to explain why the published manuscript merited consideration. The members of the review panel, who are nominated by the disease and modality committee chairs and by TRP and CCP principal investigators, evaluate the nominated manuscripts according to the criteria above and provide each manuscript with an individual merit score. Members of the Publications Committee discuss the merit scores and the comments made by the reviewers and make their final determination
of the most significant manuscripts of the year.

Recipients of the 2016-2017 Alliance Most Significant Manuscripts.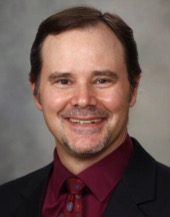 Paul D. Brown, MD
Mayo Clinic
"Postoperative Stereotactic Radiosurgery Compared with Whole Brain Radiotherapy for Resected Metastatic Brain Disease (NCCTG N107C/CEC.3): A Multicentre, Randomised, Controlled, Phase 3 Trial"
Lancet Oncol. 2017 18(8):1049-60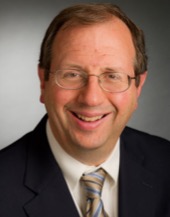 Richard M. Stone, MD
Dana-Farber Cancer Institute
"Midostaurin Plus Chemotherapy for Acute Myeloid Leukemia with a FLT3 Mutation"
N Engl J Med. 2017; 377:454-64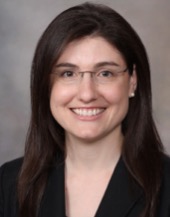 Deirdre R. Pachman, MD (Junior Investigator)
Mayo Clinic
"Comparison of Oxaliplatin and Paclitaxel-induced Neuropathy (Alliance A151505)"
Support Care Cancer. 2016 Dec; 24(12):5059-68



Honorable Mention
Martin J. Edelman et al. Phase III Randomized, Placebo-controlled, Double-blind trial of Celecoxib in Addition to Standard Chemotherapy for Advanced Non small-cell Lung Cancer with Cyclooxygenase-2 Overexpression: CALGB 30801 (Alliance)
J Clin Oncol. 2017 Jul 1;35(19):2184-92
Edith A. Perez et al. Intrinsic Subtype and Therapeutic Response Among HER2-positive Breast Tumors from the NCCTG (Alliance) N9831 Trial
J Natl Cancer Inst. 2016 Oct 28;109(2). pii: djw207
To find a complete list of Alliance manuscripts published in print between September 1, 2016 and August 31, 2017, go to https://pubs.alliancefound.org/publications, type "Book:6" in the search box, and click "Search." To read an abstract for a listed manuscript, click on the PubMed icon to the right of the publication.
For other articles in the December issue of the Alliance E-News newsletter, see below.