E-Newsletter - December 2017
Recent Alliance protocol activations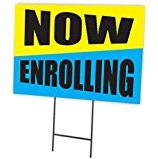 Alliance A221504: A randomized, double-blind, placebo-controlled pilot study of an oral, selective peripheral opioid receptor antagonist in advanced non-small cell lung cancer (adenocarcinoma)

Overview: This Alliance randomized pilot clinical trial studies the side effects and best dose of naloxegol and to see how well it works in treating patients with stage IIIB-IV non-small cell lung cancer. Naloxegol may relieve some of the side effects of opioid pain medication and fight off future growth in the cancer.

Study Chair: Pankaj Gupta, MD
E-mail: pankaj.gupta@va.gov
Activated: 10/13/2017
Link: https://clinicaltrials.gov/ct2/show/NCT03087708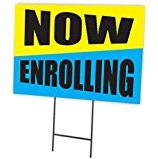 Alliance A211401: Reducing surgical complications in newly diagnosed lung cancer patients who smoke cigarettes

Overview: This Alliance randomized phase III trial studies how well management of a tobacco treatment intervention works in reducing surgical complications in patients with newly diagnosed lung cancer who smoke cigarettes. Management of a tobacco treatment intervention compares varenicline (a drug that reduces the craving and withdrawal symptoms that occur with abstinence from nicotine) and behavioral interventions (consisting of a brief clinician-delivered intervention and tobacco quitline [tobacco cessation service available through a toll-free telephone number] follow-up) with placebo (a pill with no active medication) along with similar behavioral interventions. It is not yet known whether management of a tobacco treatment intervention is more effective in reducing surgical complications than placebo.

Study Chair: Ivana Croghan, PhD
E-mail: croghan.ivana@mayo.edu
Activated: 09/29/2017
Link: https://clinicaltrials.gov/ct2/show/NCT02856581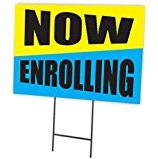 Alliance A031501: Phase III randomized adjuvant study of MK-3475 (pembrolizumab) in muscle invasive and locally advanced urothelial carcinoma (AMBASSADOR) vs observation

Overview: This Alliance randomized phase III trial studies how well pembrolizumab works in treating patients with bladder cancer that has spread from where it started to nearby tissue or lymph nodes. Monoclonal antibodies, such as pembrolizumab, may interfere with the ability of tumor cells to grow and spread.

Study Chair: Andrea Apolo, MD
E-mail: andrea.apolo@nih.gov
Activated: 09/21/2017
Link: https://clinicaltrials.gov/ct2/show/NCT03244384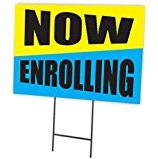 Alliance A021502: Randomized trial of standard chemotherapy alone or combined with atezolizumab as adjuvant therapy for patients with stage III colon cancer and deficient DNA mismatch repair

Overview: This Alliance randomized phase III trial studies combination chemotherapy and atezolizumab to see how well it works compared with combination chemotherapy alone in treating patients with stage III colon cancer and deficient deoxyribonucleic acid (DNA) mismatch repair. Drugs used in combination chemotherapy, such as oxaliplatin, leucovorin calcium, and fluorouracil, work in different ways to stop the growth of tumor cells, either by killing the cells, by stopping them from dividing, or by stopping them from spreading. Monoclonal antibodies, such as atezolizumab, may interfere with the ability of tumor cells to grow and spread. Giving combination chemotherapy with atezolizumab may work better than combination chemotherapy alone in treating patients with colon cancer.

Study Chair: Frank Sinicrope, MD
E-mail: sinicrope.frank@mayo.edu
Activated: 09/12/2017
Link: https://clinicaltrials.gov/ct2/show/NCT02912559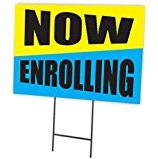 Alliance A071601: Phase II trial of BRAF/MEK inhibitors in papillary craniopharyngiomas

Overview: This Alliance phase II trial studies how well vemurafenib and cobimetinib work in treating patients with BRAF V600E mutation positive craniopharyngioma. Vemurafenib and cobimetinib may stop the growth of tumor cells by blocking some of the enzymes needed for cell growth.

Study Chair: Priscilla Brastianos, MD
E-mail: pbrastianos@partners.org
Activated: 08/04/2017
Link: https://clinicaltrials.gov/ct2/show/NCT03224767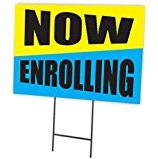 Alliance A171603: Feasibility of an electronic geriatric assessment (eGA) for older adults with cancer

Overview: This limited access Alliance trial will determine the feasibility of an electronic generiatric assessment (eGA) for older adults with cancer in academic and community oncology clinics. Feasiblity will be determined by percentage of patients able to complete the self-reported section of the eGA and have a completed healthcare professional section. Participating sites include Memorial Sloan Kettering Cancer Center, Gundersen Lutheran Medical Center, UNC Lineberger Comprehensive Cancer Center, Queens Hospital Center, City of Hope Cancer Comprehensive Cancer Center, Saint Joseph Mercy Health System, University of Alabama, Birmingham, Spartanburg Regional Health Services District, and University of Wisconsin Hospital and Clinics.

Study Chair: Emily Guerard, MD
E-mail: eguerard@medicine.wisc.edu
Activated: 07/14/17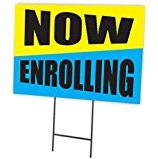 Alliance A191402CD: Testing decision aids to improve prostate cancer decisions for minority men
Overview: This Alliance randomized phase III trial will study how well decision aids work in improving knowledge in patients with prostate cancer. Decision aids may improve patients' knowledge of their condition and options for treatment, and may also help when talking with their doctor.
Study Chair: Jon Tilburt, MD
E-mail: tilburt.jon@mayo.edu
Activated: 07/14/17
Link: https://clinicaltrials.gov/ct2/show/NCT03182998
For other articles in the December issue of the Alliance E-News newsletter, see below.