E-Newsletter - February 2017
Meet nEw alliance Executive officer
Linda Skoog-Sluman, MD, has joined the Alliance Chicago Office to serve as an Executive Officer. Dr. Sluman serves as Chief Medical Officer of Engagement Health LLC and has served as its Medical Director. She is a medical oncologist, and has previously worked as an Attending Physician in the Department of Hematology/Oncology at the University of Chicago. She has published in several peer reviewed periodicals including the Annals of Oncology. In her new role, Dr. Sluman will succeed Olwen Hahn, MD, who has served as an Alliance Executive Officer for nearly 10 years. Her assignments will include Breast, Genitourinary (GU) and Respiratory Committees.
Meet nEw alliance pharmaceutical affairs manager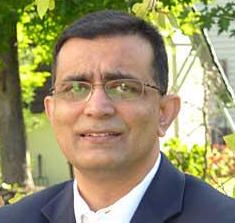 Ligi Mathews PharmD, ANP, joins the Alliance Chicago Office as the new Pharmaceutical Affairs Manager. Dr. Mathews comes to the Alliance from SRI International in Plymouth, MI where he worked as an Investigational Pharmacy Manager. In his role at the Alliance, he will be responsible for management and oversight of regulatory processes for Alliance clinical trials, and will actively participate in coordination, implementation and conduct of these trials. Dr. Mathew will also serve as liaison with Alliance investigators, Scientific Concept Review Committee, member institutions, sponsoring agents, the National Cancer Institute (NCI), the Food and Drug Administration (FDA), the Institutional Review Board (IRB), and other regulatory bodies.
For other articles in the February issue of the Alliance E-News newsletter, see below.