E-Newsletter - August 2018
Intergroup Collaboration Emphasized in an Era of Many New Drugs in Leukemia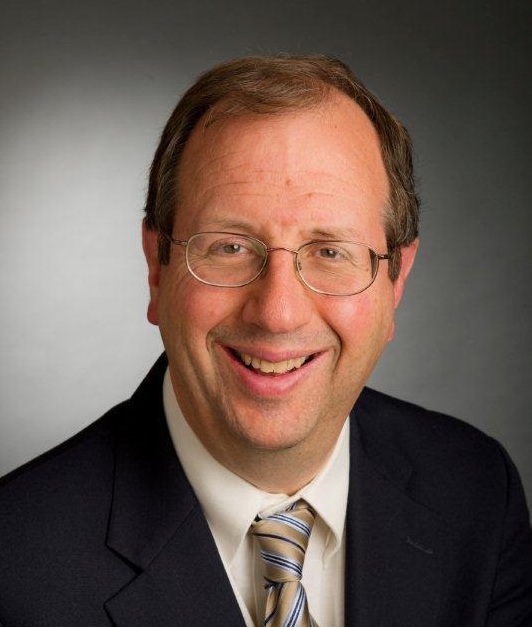 By Richard M. Stone, MD
Chief of Staff, Dana-Farber Cancer Institute
Director, Adult Leukemia Program
Professor of Medicine, Harvard Medical School
Chair, Alliance Leukemia Committee



An unprecedented number of new drugs have been recently approved for patients with acute and chronic leukemias. Acute myeloid leukemia (AML) drugs include CPX-351 in newly diagnosed secondary AML, enasidenib in advanced mutant IDH2 disease, and gemtuzumab in combination with chemotherapy in newly diagnosed patients. Midostaurin in combination with chemotherapy in newly diagnosed patients with mutant FLT3 AML was approved on the basis of the CALGB 10603/RATIFY trial, conducted in many centers throughout the world, which showed that the addition of the FLT3 inhibitor led to improved survival compared to chemotherapy alone in patients with AML whose blasts harbored a FLT3 mutation, an adverse prognostic subtype. In acute lymphoblastic disease (ALL), the antibody-toxin conjugate inotuzumab and the bispecific antibody blinatumomab have each been approved in advanced disease. Work done by Alliance investigators and colleagues in chronic lymphocytic leukemia (CLL) has led to the approval of four new drugs: idelalisib, venetoclax, obinutuzumab, and ibrutinib - several have been based on studies led by John Byrd, MD, Chair of the Alliance Leukemia Correlative Sciences Committee. Each of these drugs has made a positive impact on the care of patients with devastating diseases and in significant part would not have been possible without efforts by the physicians, statisticians, data management specialists, nurses, regulatory staff and leadership in the Alliance.
The availability of these new agents in certain clinical niches will provide the opportunity for new National Clinical Trials Network (NCTN) trials in these diseases. For example, Dan DeAngelo, MD, PhD, is leading trial A041501 that will determine whether the addition of inotuzumab in younger adults receiving the pediatric-type chemotherapy backbone shown feasible by Wendy Stock, MD, in trial CALGB 10403 will lead to better outcomes. Key correlative studies associated with this trial include a determination if inotuzumab can improve the unfavorable outcome of patients with Philadelphia-like disease (defined by an integral cutting-edge expression-based test). The approval of blinatumomab for patients with measurable residual disease (MRD) positive pre-B cell ALL is a boon but complicates this research. The design of trial A041501 will be changed to mandate that patients with MRD positive disease after induction chemotherapy followed by inotuzumab or consolidation chemotherapy will be assigned to get this new bispecific antibody. Thus, with the many new available agents, flexibility is key.
Another aspect of flexibility is the more critical need to work well with our colleagues in the other North American network groups including the National Cancer Institute of Canada Clinical Research Council, SWOG, and EGOG-ACRIN Cancer Research Group. No longer is it realistically possible for each group to do multiple trials in a given disease setting. Not only is government support more focused, but the leukemias, like most cancers, are parsed into narrow subsets which require even more collaboration than in the past to show that a new drug is beneficial. For example, there are now two important intergroup trials in CLL involving ibrutinib, venetoclax, and obinutuzumab. One trial in older adults, is led by Jennifer Woyach, MD, of the Alliance. All four North American network groups are participating in both trials. Accrual in trials led by other groups is valued. Similarly, in ALL the aforementioned A041501 trial is for younger adults; there is a similar trial in older adults investigating the early use of blinatumomab led by ECOG-ACRIN. All four network groups have pledged to accrue aggressively to both trials. In older adults with ALL, Geoffrey Uy, MD, will lead an Alliance trial for patients with AML who are fit enough to receive chemotherapy; there is an ongoing SWOG-led trial for adults who are unfit comparing the addition of several drugs to an azacitidine backbone. In the meantime, frequent and complicated deliberations are ongoing to design a new omnibus trial for younger adults with AML that will allow different groups to lead genotype-specific induction regimens. The mission of the Alliance Leukemia Committee has stayed the same, but we are engaging our work in step with the times.
Notes
CALGB 10603/RATIFY: A phase III randomized, double-blind study of induction (daunorubicin/cytarabine) and consolidation (high-dose cytarabine) chemotherapy + midostaurin (PKC412) (IND #101261) or Placebo in newly diagnosed patients < 60 years of age with FLT3 mutated acute myeloid leukemia (AML)
https://clinicaltrials.gov/ct2/show/record/NCT00651261
Alliance A041501: A phase III trial to evaluate the efficacy of the addition of inotuzumab ozogamicin (a conjugated anti-CD22 monoclonal antibody) to frontline therapy in young adults (ages 18-39 years) with newly diagnosed precursor B-cell ALL
https://clinicaltrials.gov/ct2/show/record/NCT03150693
CALGB 10403: An intergroup phase II clinical trial for adolescents and young adults with untreated acute lymphoblastic leukemia (ALL)
https://clinicaltrials.gov/ct2/show/record/NCT00558519
For other articles in this issue of the Alliance E-News newsletter, see below.