E-Newsletter - August 2018
Recent Alliance protocol activations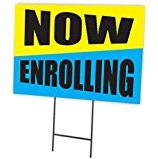 Alliance A031701 - A phase II study of dose-dense gemcitabine plus cisplatin (ddGC) in patients with muscle-invasive bladder cancer with bladder preservation for those patients whose tumors harbor deleterious DNA damage response (DDR) gene alterations
Overview: This Alliance trial looks at how well drugs (gemcitabine hydrochloride and cisplatin) work in treating patients with invasive bladder urothelial cancer. Drugs used in chemotherapy, such as gemcitabine hydrochloride and cisplatin, work in different ways to stop the growth of tumor cells, either by killing the cells, by stopping them from dividing, or by stopping them from spreading.

Study Chair: Gopakumar Iyer, MD - Memorial Sloan Kettering Cancer Center
E-mail: iyerg@mskcc.org
Activated: 08/01/2018
Link: http://bit.ly/AllianceA031701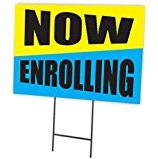 Alliance A211601 - Evaluation of mammographic breast density effect of aspirin: A companion study to Alliance A011502
Overview: This Alliance companion trial evaluate mammographic breast density in patients with hormone receptor-negative breast cancer enrolled on study A011502. High breast density has been shown to be a strong risk factor for developing breast cancer and decreasing breast density may decrease the risk for breast cancer. Patients treated with aspirin may show reduced breast density on a mammogram.

Study Chair: Marie Wood, MD - University of Vermont
E-mail: marie.wood@uvmhealth.org
Activated: 08/01/2018
Link: http://bit.ly/AllianceA211601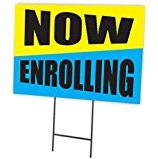 Alliance A021602 - Randomized, double-blinded phase III study of cabozantinib versus placebo in patients with advanced neuroendocrine tumors after progression on everolimus
Overview: This Alliance randomized phase III trial studies cabozantinib S-malate to see how well it works compared with placebo in treating patients with neuroendocrine tumors previously treated with everolimus that have spread to nearby tissues or lymph nodes, have spread to other places in the body, or cannot be removed by surgery. Cabozantinib S-malate is a chemotherapy drug known as a tyrosine kinase inhibitor, and it targets specific tyrosine kinase receptors, that when blocked, may slow tumor growth.

Study Chair: Jennifer Chan, MD - Dana-Farber Cancer Institute
E-mail: jang@partners.org
Activated: 07/18/2018
Link: http://bit.ly/AllianceA021602
For other articles in this issue of Alliance E-News, see below.