CHARLES G. MOERTEL LECTURER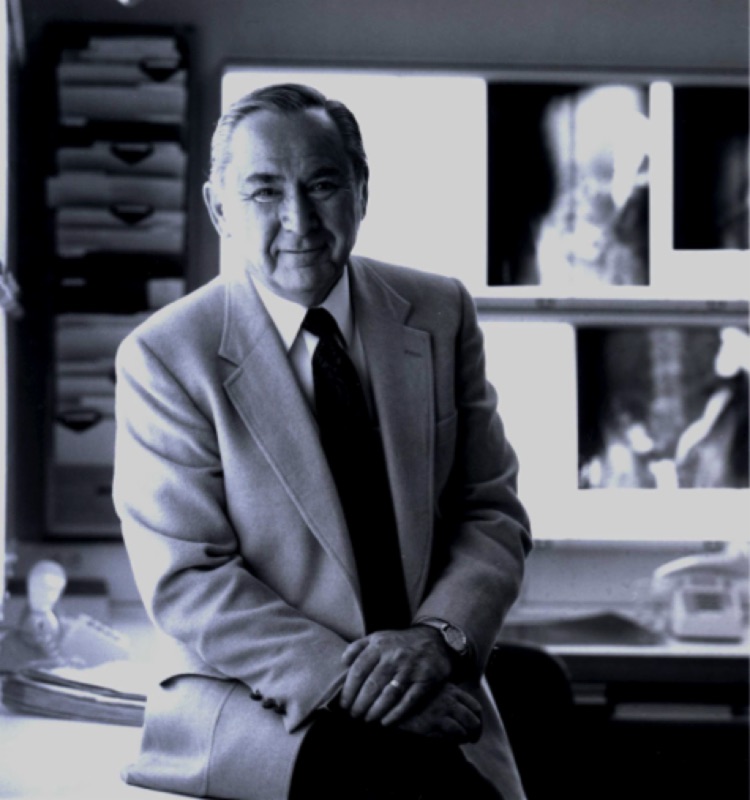 The Moertel Lecture Endowment Fund was established in 1995 to honor the legacy of Charles G. Moertel, MD, as the founder of the North Central Cancer Treatment Group (NCCTG), one of the three legacy groups that formed the Alliance for Clinical Trials in Oncology. Dr. Moertel was known for his dedication to high-quality clinical research that provided practice-changing evidence to benefit patient care in the community setting.
The Moertel Lecturer is an investigator whose research within the NCI National Clinical Trials Network (NCTN) has resulted in a major impact on community cancer practice. The award was made possible through generous donations from NCCTG members and industry support. The award is presented each year during the Plenary Session of the Alliance Spring Group Meeting.
All Alliance members are welcome to submit nominations for this award.
The recipient of the 2020 Charles G. Moertel Lectureship Award is Heidi Nelson, MD, FACS. Dr. Nelson has dedicated her entire career to advancing the care of patients with colorectal cancer through clinical trials, along with the advancement of new technologies, standardization, and biologic studies -- she is considered "a true pioneer" in her field. As a world-renowned colorectal surgeon, she has provided many patients with hope and healing in addition to developing new clinical research advancements to improve cancer treatment. Her goal has been to reduce the impact of surgery on patients with early-stage disease through the safe introduction of laparoscopic and minimally-invasive surgical approaches. Dr. Nelson is the Medical Director of Cancer Programs at the American College of Surgeons, and the Fred C. Andersen Professor of Surgery and Chair of Surgery and Colorectal Surgery at the Mayo Clinic in Rochester, MN. She is also former Program Director and Principal Investigator of the Alliance/American College of Surgeons Clinical Research Program (2011-2015).

Past Award Recipients
2019 - Joseph A. Sparano, MD, FACP
2018 - Richard A. Larson, MD
2017 - Gini F. Fleming, MD
2016 - Jan C. Buckner, MD
2015 - John C. Byrd, MD
2013 - Charles L. Loprinzi, MD
2012 - Richard M. Goldberg, MD
2010 - Lawrence H. Einhorn, MD
2009 - Stuart Grossman, MD
2008 - Rakesh K. Jain, PhD
2007 - Michael O'Connell, MD
2006 - Daniel G. Haller, MD
2005 - Ian Tannock, MD
2004 - Charles Perou, PhD
2003 - Harold P. Freeman, MD
2002 - Charles M. Balch, MD
2001 - Gabriel N. Hortobagyi, MD
2000 - Robert J. Mayer, MD
1999 - Walter J. Curran Jr, MD
1998 - Peter M. Black, MD, PhD
1997 - Jack A. Roth, MD
1996 - Donald S. Coffey, PhD
1995 - C. Kent Osborne, MD
For more information, submit inquiries to:
Jacqueline M. Lafky, MS
Cancer Control Program Manager
Alliance for Clinical Trials in Oncology
E-mail: lafky.jacqueline@mayo.edu