E-NEWSLETTER - August 2018
In Memoriam: Robert Harrison, Alliance Patient Advocate

Robert Harrison, a research advocate and patient advocate, died July 17. He was 74. Mr. Harrison served as a Patient Advocate for the Alliance Genitourinary (GU) Committee since 2016.
Mr. Harrison hailed from Clayton, North Carolina. He was the founding President of the Patient and Family Advisory Board at North Carolina Cancer Hospital (NCCH) in Chapel Hill and a patient advocate for three university-based cancer research centers. In those roles, he participated in activities to enhance the patient perspective among staff and students. He also participated in several clinical trials and research activities at NCCH since 2008.
His main goal as a patient advocate was to "help health-care providers understand that patients are assets in research conception, design, and utilization … and to enhance awareness that patients with incurable cancers can and do lead high-quality lives despite our maladies."
"Hearing that you have incurable cancer is traumatizing, but I don't consider myself to be on a cancer journey. There are so many facets to my life that aren't related to cancer, and they bring me joy," Mr. Harrison says in The ASCO Post article from July 2017. "Rather, I am on a life journey, and cancer is an unwanted companion on that journey, but it is just one part of my life. I've learned that just being alive carries uncertainty, and there are no guarantees. Cancer may be what ends my life, or it may be a distracted driver on the highway. Until then, I plan to live every day as fully as possible."
In Memoriam: Hank Porterfield, Alliance Patient Advocate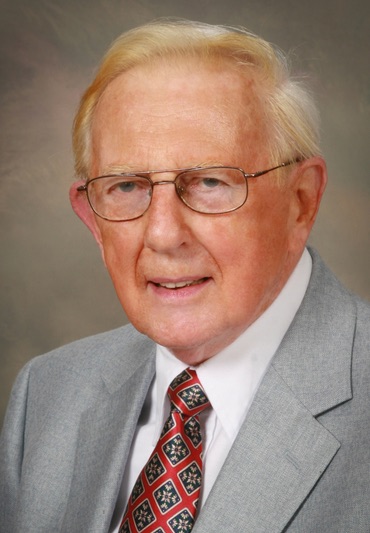 Hank Porterfield, a research advocate and patient advocate, died July 4. He was 95. Mr. Porterfield served as a Patient Advocate for the Alliance/CALGB Genitourinary (GU) Committee and Alliance/CALGB Prevention Committee for more than 15 years. He retired in November 2017 from the Alliance.
Mr. Porterfield was also a founding member and Chair of Us TOO International, an advocacy group focusing on prostate cancer research, as well as of the Alliance for Prostate Cancer Prevention (APCaP). A pioneer in the patient advocacy world, he worked tirelessly in efforts to integrate the synergy of patient advocates into the National Cancer Institute, U.S. Department of Defense, National Institutes of Health, and other regional and national programs concern with men's health, especially in the area of prostate cancer awareness.
"He helped us through so many years as our Patient Advocate that I cannot think of either CALGB or Alliance without thinking of him," said Michael J. Morris, MD, Chair of the Alliance Genitourinary (GU) Committee and a medical oncologist in Genitourinary Oncology Service at Memorial Sloan Kettering Cancer Center. "He really was the consummate advocate for prostate cancer patients and all of those with GU malignancies, was a wonderful human being, and will be very much missed."
Fellow Alliance advocate James E Williams, Jr., USA COL (Ret), Chairman of the Pennsylvania Prostate Cancer Coalition (PPCC), also shared that "Hank's passing creates a leadership vacancy in the fight against cancer that will be difficult to fill."
For other articles in this issue of the Alliance E-News newsletter, see below.