E-Newsletter - December 2018
In Memoriam | Arti Hurria, MD
Co-Chair, Alliance Cancer in the Older Adult Committee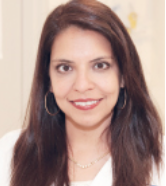 Arti Hurria, MD, a leader in advancing the field of geriatric oncology, died November 7 as a result of injuries sustained in an automobile accident. She was 48. Dr. Hurria dedicated her career to making sure that older adults with cancer received care that served them best. Within the Alliance, she raised our awareness of our current lack of important knowledge concerning cancer care in older people, and championed research to correct this deficit. To establish a framework for progress in this relatively new field, she built and implemented essential new tools, and inspired many talented new oncologists to join her in her work. One of her contributions, the geriatric assessment, is now a valuable aid to care at the individual patient level, and this important instrument is also widely used to enable research producing meaningful improvements in treatment outcomes.
An Alliance member for her entire career, Dr. Hurria co-chaired the Cancer in the Older Adult Committee with Aminah Jatoi, MD. At the time of her death, she was also the inaugural Director of the Center for Cancer and Aging at the City of Hope. An inspiring mentor and advocate for junior oncologists and faculty diversity, Dr. Hurria also served as City of Hope's Vice Provost for Clinical Faculty. She was a member of the Board of Directors of the American Society of Clinical Oncology, and among her many honors was the Paul Calabresi Award from the International Society of Geriatric Oncology.

Dr. Hurria's talents as a clinician and researcher were enormous. Her humanity was even greater, and it is this gift that we will all miss the most.
A quote from her sums up so well her warmth and dedication to her profession: "...always remember that the heart of oncology is built upon the strength of our relationships with patients and our colleagues...Even as we embrace new, exciting drugs and technologies, the time-honored medical tradition of compassion and active listening is the core of what we do, why we became doctors in the first place."
A campaign has been established to endow the Arti Hurria, MD Young Investigator Award in the Field of Geriatric Oncology. It is adminstered by the Conquer Cancer Foundation. A link to the peer fundraising page for this effort can be found here: http://conquer.org/Hurria
For other articles in this issue of the Alliance E-News newsletter, see below.