E-Newsletter - December 2018

RECENT ALLIANCE PROTOCOL ACTIVATIONS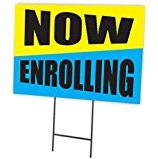 Alliance A041703 - A phase II study of inotuzumab ozogamicin followed by blinatumomab for Ph-negative CD22-positive B-lineage acute lymphoblastic leukemia in newly diagnosed older adults or adults with relapsed or refractory disease
Overview: This Alliance trial looks to study how well inotuzumab ozogamicin and blinatumomab work in treating patients with CD22-positive B-lineage acute lymphoblastic leukemia that is newly diagnosed, has come back, or does not respond to treatment. Immunotherapy with monoclonal antibodies, such as inotuzumab ozogamicin and blinatumomab, may help the body's immune system attack the cancer, and may interfere with the ability of tumor cells to grow and spread.

Study Chair: Matthew Wieduwilt, MD, PhD - University of California San Diego
E-mail: mwieduwilt@ucsd.edu
Activated: 11/16/2018
Link: http://bit.ly/AllianceA041703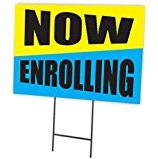 Alliance A211701 - A prospective study to establish a new onset diabetes (NOD) cohort
Overview: This Alliance trial looks to study the relationship between new-onset type 2 diabetes (NOD) and pancreatic ductal adenocarcinoma (PDAC) in participants between ages 50 and 85 years. Alliance researchers will define, identify, and follow a large cohort; develop a biobank of biospecimens from participants; retrospectively validate promising biomarkers of PDAC currently under investigation; and provide a platform for development of an interventional protocol for the early detection of participants with PDAC NOD that can be subsequently applied to other similar high-risk groups.

Study Chair: Suresh Chari, MD - Mayo Clinic
E-mail: chari.suresh@mayo.edu
Activated: 10/15/2018
Link: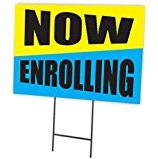 Alliance A221602 - Olanzapine with or without fosaprepitant for the prevention of chemotherapy induced nausea and vomiting (CINV) in patients receiving highly emetogenic chemotherapy (HEC): A phase III randomized, double blind, placebo controlled trial
Overview: This Alliance trial looks at how well olanzapine with or without fosaprepitant work in preventing chemotherapy induced nausea and vomiting in cancer patients receiving chemotherapy that causes vomiting. Olanzapine and fosaprepitant dimeglumine may help control nausea and vomiting in patients during chemotherapy. Olanzapine is usually given in combination with other drugs, including fosaprepitant dimeglumine. It is not yet known if olanzapine when given with other drugs, is still effective without using fosaprepitant dimeglumine for controlling nausea and vomiting.
Study Chair: Rudolph Navari, MD - University of Alabama at Birmingham
E-mail: rmnavari@gmail.com
Activated: 10/15/2018
Link: http://bit.ly/Alliance-A221602
***Participation on this trial is limited to the Alliance.
For other articles in this issue of the Alliance E-News newsletter, see below.