E-Newsletter - December 2018
EMPHASIZING THE VALUE OF LOCAL THERAPY IN AN ERA OF UNPRECEDENTED SCIENTIFIC ADVANCEMENT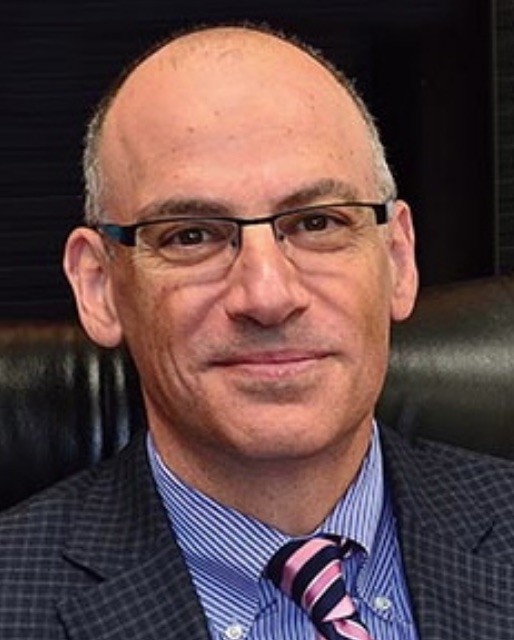 By Jeffrey A. Bogart, MD
Chair, Alliance Radiation Oncology Committee
State University of New York Upstate Medical University
The optimal integration of radiotherapy is particularly well suited for study within the NCI's National Clinical Trials Network. In an era highlighted by tremendous advances in precision medicine, molecular targeted therapy, and modulation of the immune system, there is a great need to assess the value proposition of existing therapies.
Despite being known for developing advances in systemic therapy, the Alliance for Clinical Trials in Oncology has a rich history of innovative local therapy studies. These include early trials assessing local excision for select early rectal cancers and the first trial designed to test hypofractionated radiotherapy for high-risk patients with early stage lung cancer (prior to the invasion of stereotactic body radiation therapy, or SBRT). Perhaps the most impactful trials assessing local therapy have been performed in breast cancer. For example, the CALGB 9343 trial assessed the role of post-lumpectomy radiotherapy for "elderly" patients (older than 70 years) with early breast cancer. Though there was a significant improvement local and regional control at 10 years in patients receiving radiotherapy, the low absolute rate of local recurrence helped to inform providers and patients that may be considering omitting radiotherapy. The ACOSOG Z0011 trial was likewise a practice changing study showing that axillary node dissection is not necessary for certain patients with sentinel node positive breast cancer undergoing lumpectomy and whole-breast radiation.
One major change in breast cancer over the past decade has been a shift to shorter, more cost effective and convenient radiation treatment courses. Trials performed in North America and Europe demonstrated abbreviated schedules were safe and effective in women undergoing breast conserving therapy resulting in a major change in practice patterns. This trend challenged the long-held dogma that higher radiotherapy doses per fraction would result in increased late toxicity. A recently initiated Alliance phase III study (PI Matthew Poppe) will assess whether hypofractionated radiotherapy in the post-mastectomy setting is as safe as traditional fractionated radiotherapy. Although post-mastectomy radiotherapy improves overall survival in node positive breast cancer, there is relatively little experience with hypofractionation. Reducing the time required for mastectomy radiation not only decreases health care costs and improves patient satisfaction, it increases access for patients who are unable to travel easily. There are different concerns delivering higher daily doses of radiotherapy in the post-mastectomy setting given the potential increased volume of normal tissue targeting, and studies that have not been done in the breast reconstruction setting. The success of Alliance A221505, a non-inferiority trial, will primarily be judged by the rate of radiation-related complications in reconstructed chest walls, and the safety of hypofractionation when treating regional nodal volumes particularly in the region of the brachial plexus and heart. This trial will also provide data on complication rates for post-mastectomy radiotherapy with varied breast reconstruction techniques at a dose of 42.56 Gy in 16 daily fractions, which closely matches the regimen used for breast conservation in several large studies.
The Alliance Radiation Oncology Committee has a long history of investigating novel combinations of systemic therapy with radiotherapy. An exciting area of investigation for the committee is in evaluating the interaction with immune checkpoint inhibitors. Given the heralded result in several randomized studies, anti-PD-1/PD-L1 antibodies have rapidly been adopted as first-line treatment for metastatic non-small cell lung cancer, and the PACIFIC trial recently showed improved survival with durvaumab after concurrent chemoradiotherapy for stage III disease. Radiation impact on the host immune system is well studied but several questions remain regarding practical clinical implications. The ongoing AFT-16 trial (Jim Urbanic, Study Radiation Oncology Chair) will test whether stimulating the immune system with atezolizumab prior to the initiation of (chemo) radiotherapy, while still including adjuvant immunotherapy, might result in further sensitization and improved disease control. The potential for local radiotherapy to result in tumor response distant from the irradiated tumor site, the abscopal effect, has been of particular interest given the use of immune modulatory agents in clinical practice. To this end, the Alliance A091605 trial is now investigating (Steven Chmura, Study Co-Chair) whether adding SBRT to an anti-PD-L1 antibody will result in overall improved progression-free survival for patients with metastatic Merkel cell carcinoma. Recent prospective evidence suggests anti-PD-L1 antibodies will become standard of care therapy for metastatic Merkel cell carcinoma. There is evidence that radiotherapy to metastatic sites may improve the efficacy of immune modulating agents via mechanisms such as increased tumor antigen exposure, improved antigen presentation and T cell function, and modulation of immunosuppressive cell populations. Additionally, the higher doses given with SBRT have been associated with more robust adaptive immune responses in multiple tumors.
As the landscape of cancer treatment continues to evolve, we look forward to the opportunity to help define situations where traditional radiotherapy no longer plays a role or can be modulated (Alliance A221505), while at the same time exploring new opportunities to enhance outcomes for our patients (Alliance A091605).
For more information about the trials in this article.
CALGB 9373: Evaluation of lumpectomy, tamoxifen, and irradiation of the breast compared with lumpectomy plus tamoxifen in women 70 years of age or older who have carcinoma of the breast that is less than or equal to 2cm with clinically negative axillary nodes: A phase III study
Learn more
ACOSOG Z0011: A randomized trial of axillary node dissection in women with clinical T1-2 N0-1 M0 breast cancer who have a positive sentinel node
Learn more
https://clinicaltrials.gov/ct2/show/NCT00003855
A221505: Phase III randomized trial of hypofractionated post mastectomy radiation with breast reconstruction
https://clinicaltrials.gov/ct2/show/NCT03414970
PACIFIC Trial: A phase III, randomised, double-blind, placebo-controlled, multi-centre, international study of MEDI4736 as sequential therapy in patients with locally advanced, unresectable non-small Cell Lung Cancer (Stage III) who have not progressed following definitive, platinum-based, concurrent chemoradiation therapy (PACIFIC)
https://clinicaltrials.gov/ct2/show/NCT02125461
AFT-16: Phase II trial of induction immunotherapy with atezolizumab for patients with unresectable stage IIIA and IIIB NSCLC eligible for chemoradiotherapy with curative intent
https://clinicaltrials.gov/ct2/show/NCT03102242
A091605: A randomized phase II study of anti-PD1 antibody [MK-3475 (pembrolizumab)] alone versus Anti-PD1 antibody plus stereotactic body radiation therapy in advanced merkel cell carcinoma
https://clinicaltrials.gov/ct2/show/NCT03304639
For other articles in this issue of the Alliance E-News newsletter, see below.