E-Newsletter - December 2018
DISPARITIES CORNER
The Alliance Health Disparities Committee, led by Electra D. Paskett, PhD, periodically reviews inclusion of patients involved in Alliance trials to improve best practices for outreach. In upcoming e-newsletters, the committee will share these so Alliance members can benefit from some of the great activities going on throughout our Group and incorporate those that best fit the populations we serve.

In this column, Evan Kovac, MD, CM, FRCSC, shares his experience with accruing minority patients to a prostate cancer trial for testing decision tools.
PROSTATE CANCER DISPARITIES IN MINORITY MEN AND CHALLENGES IN ACCRUING TO CLINICAL TRIALS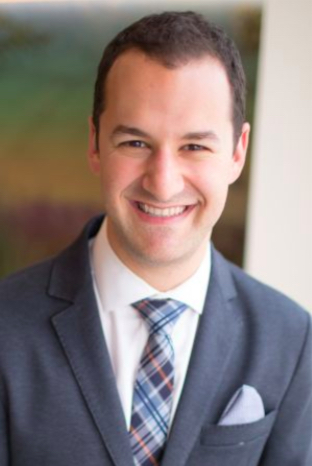 By Evan Kovac, MD, CM, FRCSC
Assistant Professor, Department of Urology, Montefiore Medical Center
The University Hospital for Albert Einstein College of Medicine
Men from minority populations, especially those of African ancestry, have worse prostate cancer-related outcomes (1-4). The reasons for this disparity are multifactorial. Low socioeconomic status, limited access to health care services and poor compliance are often compounded by aggressive biology that is driven by both genetic and genomic factors (5). It is therefore imperative that men from high-risk communities possess the necessary understanding of their disease in order to make informed decisions regarding the available treatment options.
In the multi-institutional, multi-arm, randomized Alliance trial A191402CD: Testing Decision Aids to Improve Prostate Cancer Decisions for Minority Men, we endeavoured to assess the utility of a paper and tablet-based decision aid for minority men who are recently diagnosed with localized prostate cancer and who are faced with the decision to either enroll in active surveillance (usually reserved for indolent cancers in men with a life expectancy of more than 10 years) or undergo treatments such as radical prostatectomy or radiation. At Montefiore Medical Center in the Bronx, we serve a diverse, multicultural and high-risk community and our patients were randomized to complete the decision aid at the time of prostate cancer diagnosis.
The challenges of accruing recently diagnosed cancer patients with limited understanding of their disease to participate in such a study were numerous. Patients are often overwhelmed by the news and may not want to participate in a decision aid trial before taking the time to mentally process their diagnosis and treatment options. Thankfully, our experience was very positive.
Successful accrual of patients for such a study is a team effort. It begins with an excellent team of research coordinators who work tirelessly to identify potential participants, explain the components of the study and offer support and navigation throughout the process. At our center, patients were given the diagnosis by the treating physician and then humbly offered the opportunity to participate in the trial before embarking on a detailed discussion regarding the staging, treatment options and prognosis of the disease. Emphasis was placed on the reason why such trials are needed and the opportunity for the patient to improve both personal outcomes and the outcomes of similar patients.
We found that with this approach, patients expressed tremendous interest in participating in a trial where they would not only derive personal benefit, but also positively impact the experience of similar men from minority communities. We were fortunate to collaborate with patients who were able to overcome the grief and anxiety that accompany the diagnosis of prostate cancer and altruistically donate their time and energy so that we, the physicians, can learn to better communicate with vulnerable members of our community. We are optimistic that the results of this trial will aid us as both as clinicians and communicators in order to effectively reduce feelings of uncertainty and anxiety when patients are faced with a prostate cancer diagnosis, to improve the shared decision making process and offer personalized, evidence-based treatment.
References
Howlader N, Noone A, Krapcho M, et al. SEER Cancer Statistics Review, 1975-2013, National Cancer Institute. Bethesda, MD, http://seer.cancer.gov/csr/1975_2013/, based on November 2015 SEER data submission, posted to the SEER web site, April 2016.: National Cancer Institute. Bethesda, MD;2015.

Jemal A, Siegel R, Ward E, Hao Y, Xu J, Thun MJ. Cancer Statistics, 2009. CA Cancer J Clin. 2009;59:1-25.

Odedina FT, Akinremi TO, Chinegwundoh F, et al. Prostate cancer disparities in Black men of African descent: a comparative literature review of prostate cancer burden among Black men in the United States, Caribbean, United Kingdom, and West Africa. Infectious agents and cancer. 2009;4 Suppl 1:S2.

Ritch CR, Morrison BF, Hruby G, et al. Pathological outcome and biochemical recurrence-free survival after radical prostatectomy in African-American, Afro-Caribbean (Jamaican) and Caucasian-American men: an international comparison. BJU Int. 2013;111(4 Pt B):E186-190.

Albano JD, Ward E, Jemal A, et al. Cancer mortality in the United States by education level and race. J Natl Cancer Inst. 2007;99(18):1384-1394.
For other articles in this issue of the Alliance E-News newsletter, see below.