E-Newsletter - July 2022
Spotlight on Alliance Oncology Nursing Committee

NURSING IN THE MODERN CLINICAL TRIALS ERA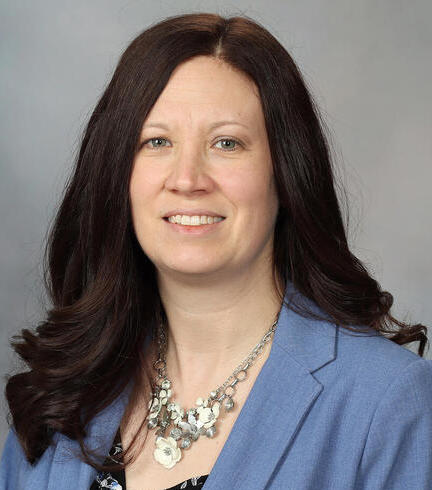 Lisa A. Kottschade, MSN, APRN, CNP
Nurse Practitioner- Melanoma/Cutaneous Oncology-Immunotherapy Toxicity Clinic
Associate Professor of Oncology, Mayo Clinic
Chair, Alliance Oncology Nursing Committee
Nursing has often been the cornerstone of the multidisciplinary management of patients undergoing treatment for their cancer, including those involved in clinical trials. This past decade has seen the explosion of new therapies for the treatment of cancer, including immune checkpoint inhibitors, targeted therapy, and cellular therapies. All of these come with unique and very different side effects, including administration, monitoring, and toxicity management. Nurses can be involved in clinical trials from protocol development, activation, patient monitoring, and manuscript preparation. The diverse role of the nurse from clinical research professional, treatment, advanced practice provider to nurse researcher makes this all possible.
If the past has taught us anything, it has taught us how to embrace change, and the clinical trial infrastructure is no different in that regard. Back in 2010, I was a member of the North Central Cancer Treatment Group. I'll admit that I was a bit skeptical and nervous about the impending merger to form the Alliance. As nurses, we have been taught to be resilient, flexible, and caring. Those skills came in handy as the merger was occurring and we had to combine three nursing committees into one. The legacy groups all had unique focuses (e.g., community, academic, and surgical focused). This was an opportunity for us to form a committee, encompassing each group's focus to align with the overarching goals of the new Alliance structure. Through this, we used the diversity in our committee membership to help elevate the vision of all three legacy committees.
Since then, education has remained a primary goal of the Alliance Oncology Nursing Committee (also referred to as "A-OCN"). We conduct in-person nursing educational opportunities at each Alliance Group meeting where participants can learn about various topics relevant to clinical trials. Recently, we created the A-ONC Research Educational Taskforce that allows us to incorporate committee members and ad hoc nurses from the greater Alliance community. As the COVID-19 pandemic has impacted healthcare, resulting in more people working from home and higher turnover rates in clinical trial personnel, we recognize the need for centralized training programs specifically for Alliance members who are nurses. Our committee is currently developing on-demand training modules that will allow flexibility for nurses to fulfill their educational needs to better facilitate clinical trial conduct.
Our committee also provides a disease-specific liaison program that engages our colleagues in various disease areas. Through these interactions, our members gain a more thorough, in-depth awareness of disease-specific clinical trials. Additionally, this collaboration offers an opportunity for Alliance nurses to provide critical review of in development protocols, including nursing guidelines for agents. It also provides a resource for nurses/CRPs at sites to assist with protocol questions in real time.
What's more, our nurse members who hold PhDs contribute significant advances in the supportive care arena. Their research has been published in high impact journals such as JAMA and JAMA Surgery, and they have contributed to patient management guidelines such as Prevention and Management of Chemotherapy-induced Peripheral Neuropathy in Survivors of Adult Cancers: An American Society of Clinical Oncology Clinical Practice Guideline (also referred to as ASCO CIPN guidelines).
The past 10 years has been a time for change. However, with that change, it has always been an opportunity to look forward to the future. By our nature, nurses are caring individuals who value patient-focused care. The Alliance has (and continues) to provide us this opportunity through its leadership and guidance. We're looking forward to another decade of moving forward to improve the lives of patients with cancer through clinical trials.
For other articles in this issue of the Alliance E-news Newsletter, see below: