In Memoriam: james F. holland, md
pioneer in the field of medical oncology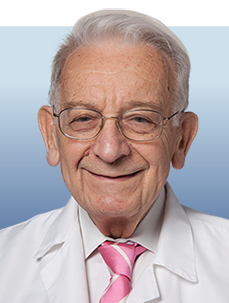 James F. Holland, MD, a pioneer in the field of medical oncology, died March 22. He was 92. Dr. Holland was one of the founding members of Cancer and Leukemia Group B (CALGB). He served as Group Chair of CALGB from 1963 to 1981. At the time of his death, he was the Distinguished Professor of Neoplastic Diseases at the Icahn School of Medicine at Mt. Sinai in New York. Among his many accomplishments, he is credited for work proving that combination chemotherapy had the potential to cure cancer, for which he shared the Albert Lasker Award for Clinical Medical Research in 1972.

Those who were fortunate enough to know Dr. Holland were encouraged by every interaction with him to match his energy and commitment to improving the lives of cancer patients. He was a passionate supporter of cancer clinical research, with a deep commitment to translating scientific discovery into effective treatments. In an extraordinary career that spanned more than six decades, he was an inspiration to all who strive to eliminate the burden of cancer from our world. Dr. Holland is preceded in death by his wife, Jimmie C. Holland, MD, who was a pioneer in the field of psycho-oncology.
Learn more about Dr. Holland's legacy
For other articles in this issue of the Alliance E-News newsletter, see below.