E-Newsletter - October 2017
disparities corner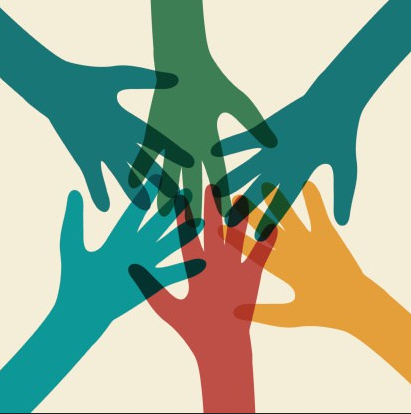 The Alliance Health Disparities Committee, led by Electra D. Paskett, PhD, periodically reviews inclusion of patients involved in Alliance trials to improve best practices for outreach. In upcoming e-newsletters, the committee will share these so Alliance members can benefit from some of the great activities going on throughout our Group and incorporate those that best fit the populations we serve.

In this column, A. William Blackstock, MD and Carrie E. Galloway, PhD, offer insight on racial/ethnic disparities in treament and cooperative group clincial trials.



By A. William Blackstock, MD and Carrie E. Galloway, PhD
Wake Forest Baptist Medical Center

Led by members of the Alliance/CALGB Health Disparities Committee, a number of important manuscripts demonstrating that when racial/ethnic minorities receive similar treatment on cooperative group clinical trials, that the disparity in outcome was diminished. The factors that cause a disparate outcome for minority patients are numerous, but certainly potential differences in the molecular make-up of a specific cancer - is likely a relevant factor. Over the past several years, precision medicine has begun a reprogramming of clinical oncology practice. Specialization in organ-oriented disease is being supplemented with molecular target assessment and targeted treatment across cancer types. New clinical trial models emphasize treatment decisions based on drug-ability of gene mutations rather than tumor histology. Precision medicine consortia have formed to test this new mode of cancer management.
Investigators at the Wake Forest University (WFU) Comprehensive Cancer Center, an Alliance member institution, recently reported that African-American patients had an increased mutation rate in several genes, including the best known in tobacco-related cancers, TP53. Tumors from study participants were sequenced to identify mutations and genetic alterations associated with smoking and/or African-American ancestry. Mutations in TP53 occur in approximately 55% of all cancer patients. In the WFU study, however, African-American patients had a close to 70 percent mutation rate. It has been postulated that increases in TP53 mutations in African-Americans may be responsible for the observed resistance to chemotherapy and a poorer prognosis. The increased TP53 mutation rate in African-Americans cannot be explained by tobacco use since in this cohort of patients, the tobacco use rates between African-Americans and Caucasians were similar. The results of this study, led by Wei Zhang, PhD, were validated by data from the Cancer Genomics Atlas (TCGA).
Within the WFU Comprehensive Cancer Center catchment area, African-American patients and tobacco use were more prevalent among their disproportionately rural, Appalachian/Piedmont population. Thus, the investigators were able to uniquely interrogate mutations associated with these two understudied populations. It is important, moving forward, that treatment disparities do not occur because potential novel therapies are only offered to those patients able to undergo the often expensive precision medicine testing. At present, a tumor/blood DNA mutational analysis can cost upwards of $5,000 and is not covered by all insurance policies or Medicare. As this year, there were almost 70,000 genetic testing products in the U.S., with most of the growth in the market attributable to NextGen Sequencing, which now accounts for an estimated 48 percent of the tests currently on the market.
Equally important, is that we study and determine if racial and ethnic differences can result in differences in the molecular make-up of a cancer in a specific population. Along with confirming those "targeted therapies" are equally effective in all patient populations.

See these articles for additional reference:
Outcomes among African-American/non-African-American patients with advanced non-small-cell lung carcinoma: report from the Cancer and Leukemia Group B. J Natl Cancer Inst. 2002 Feb 20;94(4):284-90.
Similar outcomes between African American and non-African American patients with extensive-stage small-cell lung carcinoma: report from the Cancer and Leukemia Group B. J Clin Oncol. 2006 Jan 20;24(3):407-12.
Mutational Landscapes of Smoking-Related Cancers in Caucasians and African Americans: Precision Oncology Perspectives at Wake Forest Baptist Comprehensive Cancer Center. Theranostics 2017; 7(11):2914-2923.
For other articles in the October issue of the Alliance E-News newsletter, see below.