E-Newsletter - December 2015
New Leadership and Staff in Alliance Statistics and data Unit
The Alliance Statistics and Data Management Program has announced two new appointments for Director and Associate Director for Statistics within the Alliance - Xiaofei Wang, PhD and Qian Shi, PhD.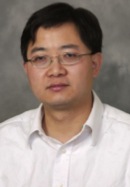 Dr. Wang has been named Director for Statistics for the Alliance Statistics and Data Center. He was previously Associate Director for Statistics. Dr. Wang is currently an Associate Professor of Biostatistics and Bioinformatics at Duke University School of Medicine and a member of Duke Cancer Institute (DCI). He has been involved in design and analysis of cancer clinical trials and translational studies in the past 12 years at Alliance, CALGB and DCI. He is a Deputy Statistical Editor for Journal of Thoracic and Cardiovascular Surgery. He has served on special emphasis panels for National Institutes of Health (NIH) and US Food and Drug Administration (FDA) grants. He has been the Principal Investigator for NIH R03 and R21 grants and is the Duke Co-PI for the P01 grant on Innovative Statistical Methods Program for Advancing Clinical Trials (IMPACT). His methodology research is focused on the development of novel designs and methods for biomarker-integrated clinical trials and studies, and methods for analyzing patient data from multiple sources.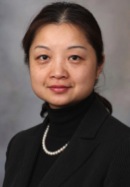 Dr. Shi has been named Associate Director for Statistics for the Alliance Statistics and Data Center. She received a bachelor's degree in pharmaceutics from Chinese Pharmaceutics University in 1996 and PhD in Biostatistics from the University of Iowa in 2007. Dr. Shi joined Cancer Center Statistics and Division of Biomedical Statistics and Informatics, Mayo Clinic, in January 2008, and currently is an Associate Professor of Biostatistics in the Mayo Clinic College of Medicine. She has been the designated co-lead statistician for GI committee of NCCTG, ACSOG, and Alliance for the past eight years. Recently, she has been appointed as co-lead statistician for the Alliance Neuro-Oncology Committee. Dr. Shi's primary research interest is in statistical aspects of development of both therapeutic and surgical cancer treatment. She is actively conducting research on evaluation and validation of surrogate endpoints in phase III studies, and has been collaborating with oncologists or leading projects on prognostic/predictive molecular biomarkers research in oncology.
The Alliance Statistics and Data Center also recently hired six PhD statisticians to work with Alliance committees and the Alliance NCORP program. New staff include from left Jared Foster, PhD, (NCORP Program); Jennifer Le-Rademacher, PhD (NCORP Program); Hua Ma, PhD, (GU Committee); Fang-Shu Ou, PhD (GI Committee); Mei Polley, PhD (Breast Committee); and Vivien Yin, PhD (Leukemia Committee).







For other articles in the December issue of the Alliance E-News newsletter, see below.