E-Newsletter - December 2015
Alliance Names Three Most Notable, Original Manuscripts
The Alliance Publications Committee, in collaboration with the Group Chair's Office, continues a tradition that began in 2012 to highlight and share our Group's notable publications. Each year, abstracts from the three most significant Alliance original manuscripts published in print in the preceding 12 months are featured in meeting publications and highlighted at the Fall Group Meeting. The three manuscripts selected for this year were chosen from 46 original Alliance manuscripts published between September 1, 2014 and August 31, 2015, and include:
Seq
uencing of Charcot-Marie-Tooth disease genes in a toxic polyneuropathy
Beutler AS, Kulkarni AA, Kanwar R, Klein CJ, Therneau TM, Qin R, Banck MS, Boora GK, Ruddy KJ, Wu Y, Smalley RL, Cunningham JM, Le-Lindqwister NA, Beyerlein P, Schroth GP, Windebank AJ, Züchner S, Loprinzi CL
Ann Neurol. 2014 Nov;76(5):727-37. | http://www.ncbi.nlm.nih.gov/pubmed/25164601
Noted Author: Andreas S. Beutler, MD, Assistant Professor of Oncology, Mayo Clinic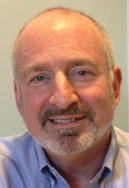 Impact of the addition of carboplatin and/or bevacizumab to neoadjuvant once-per-week paclitaxel followed by dose-dense doxorubicin and cyclophosphamide on pathologic complete response rates in stage II to III triple-negative breast cancer: CALGB 40603 (Alliance)
Sikov WM, Berry DA, Perou CM, Singh B, Cirrincione CT, Tolaney SM, Kuzma CS, Pluard TJ, Somlo G, Port ER, Golshan M, Bellon JR, Collyar D, Hahn OM, Carey LA, Hudis CA, Winer EP
J Clin Oncol. 2015 Jan 1;33(1):13-21. | http://www.ncbi.nlm.nih.gov/pubmed/25092775
Noted Author: William M. Sikov, MD, Associate Chief of Clinical Research, Program in Women's Oncology, Women and Infants Hospital of Rhode Island and Associate Professor of Medicine, Warren Alpert Medical School of Brown University
Best Manuscript by a Junior Investigator
Resampling the N9741 trial to compare tumor dynamic versus conventional end points in randomized phase II trials
Sharma MR, Gray E, Goldberg RM, Sargent DJ, Karrison TG
J Clin Oncol. 2015 Jan 1;33(1):36-41. | http://www.ncbi.nlm.nih.gov/pubmed/25349295
Noted Author: Manish Sharma, MD, Medical Oncologist and Clinical Pharmacologist, University of Chicago | Junior Investigator
Selection Process
Selection of the three most significant manuscripts is based on review by Alliance scientific leadership as well as a separate review panel. Disease and modality committee chairs and the principal investigators of the Translational Research Program (TRP) and Cancer Control Program (CCP) are asked to nominate up to three manuscripts from their committee or program. Each nominated manuscript must satisfy at least one of the following criteria:
Potential to change the standard of care
Potential to change the way clinical trials are designed and/or executed
Potential to change our understanding of cancer biology
At least one nomination must have a junior investigator (one who has completed training within the previous eight years) as first author if such a manuscript has been published and meets the qualifications. In nominating a publication, committee chairs and program directors are asked to explain why the published manuscript merited consideration.
The members of the review panel, who are nominated by the committee chairs and by TRP and CCP principal investigators, evaluate the nominated manuscripts according to the criteria above and provide each manuscript with an individual merit score. Members of the Publications Committee discuss the merit scores and the comments made by the reviewers and make their final determination of the three most significant manuscripts of the year.
List of Alliance Manuscripts
To find a complete list of Alliance manuscripts published in print between September 1, 2014 and August 31, 2015, go to https://alliance-pubs.herokuapp.com/publications, type "Book:4" in the search box, and click "Search." To read an abstract for a listed manuscript, click on the PubMed icon to the right of the publication.
For other articles in the December issue of the Alliance E-News newsletter, see below.