E-Newsletter - October 2018
When Designing a Clinical trial, Think Like a Marketing Manager
Alliance researchers can improve clinical trial success by engaging with the patient community directly, just as leading brands engage with consumers.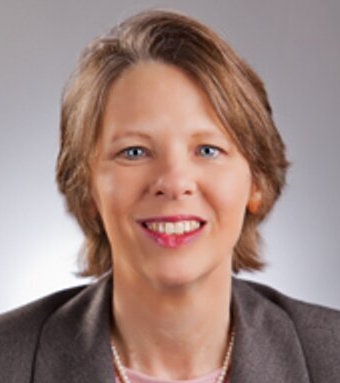 By Eva A. May, MBA
Alliance Patient Advocate, Prevention and the Community Oncology Committees

Did you know that only 3 to 5 percent of patients with cancer ever participate in clinical research?1 And rates are even lower for minority populations.2 It's actually not surprising that accrual rates are so dismal. Researchers typically make no attempt to reach out to potential participants. They rely on oncologists or site recruiters to find eligible patients, providing trial details on a consent form or via clinicaltrials.gov, both of which are written to comply with protocol guidelines, but are not generally intelligible to typical patients.
Dropout rates can also be high3 as cumbersome, painful and time-consuming protocols frequently make it very difficult for participants to adhere to protocol successfully, and with little incentive to complete a trial.
Even if a trial has very meaningful endpoints, and the hypothesis is correct, the broad patient community is probably unaware that the trial exists, and that participation in the trial could help improve treatment and outcomes. And this is especially true in hard-to-reach and minority patient communities, which are typically significantly underrepresented or not even a part of clinical trials, even when a disease or issue affects a greater portion of these communities.
Fortunately, there is a proven method that can be effectively adapted to improve participant accrual and adherence to clinical trials: customer-centered marketing. It's an essential component of business strategies used to launch and sustain many successful brands and services. Recruiting patients for clinical trials can be compared to, in a general sense, motivating consumers to apply for a credit card, or making donations to a charity, or purchasing a certain brand of toothpaste. To be successful in the consumer world, an organization needs to make the right group of potential customers aware of a product or service that might appeal to them, offer ways for them to easily learn more about the benefits and potential drawbacks, answer their questions, generate interest in a purchase, and direct them to the purchase location or website – making it easy for them to get qualified (if needed) and make the purchase (becoming customers). Smart companies also seek out ways to show their customers appreciation in a variety of ways, striving for long-term loyalty and even advocacy. This is called customer engagement – and being successful in this arena is critical for sustained business success.
When designing a clinical trial, researchers can apply the principles of customer engagement to create successful patient engagement programs. To create awareness of a trial and gain potential participant interest, researchers can reach out directly to the patient community, explaining the overarching and relevant goals of the research, and clearly outlining who is eligible, who is NOT eligible, and why it's important to participate. They can offer lay-language materials that make it easy for potential participants to learn more, and provide easy ways to check eligibility, and enroll. They can encourage adherence and show appreciation for adherence, making participants feel like partners in successful trial implementation.
A mutually beneficial patient community <--> researcher relationship has a compelling foundation for success – both groups typically have a passion for achieving the same endpoints. Ideally, researchers can build long-term relationships with key patient communities, making them feel like they are stakeholders in the success of the research, and partners in the attainment of the goals. Researchers who create strong patient engagement programs should also see a direct payout – improved accrual and adherence rates, and a broader and/or more representative participant population – key components of a successful clinical trial.

* * * * * * * * * * * * * * * * * * * * * * * * * * * * * * * * * * * *
TIPS FOR SUCCESS AND ALLIANCE RESOURCES
* * * * * * * * * * * * * * * * * * * * * * * * * * * * * * * * * * * *
Build a qualified patient engagement team: Include patient advocate(s) and patient-centered design professionals. Give them specific roles and responsibilities, and compensate them for their services. [The Patient Advocate Committee is a great place to start your engagement team search. But don't just assume that a patient advocate is also a patient engagement program designer. Make sure that you include engagement program design experts on your team, and you will have a more engaging program, especially when developing communication materials.]
Include a budget for the design, testing and implementation of the patient engagement program in your grant application. Most grant organizations have a strong preference for funding patient-centered clinical research; a patient engagement program is a clear indication of patient centricity!
Identify key population cohorts that reflect patient population but are typically hard to recruit and/or typically under-represented and make sure to develop and implement programs that work to build participation and partnerships (these may require separate materials, special engagement teams and additional funding). [Get some advice from the Health Disparities Committee, Patient Advocate Committee, and/or ask qualified members to join your Engagement Team.]
Develop and test patient community educational and recruitment materials: Consider a website, printable flyers/posters/brochures, social media campaign/activity – PRIOR TO IRB SUBMISSION! When developing your patient engagement program, make sure you test out your plan and communications materials with key cohort patient representatives (a Patient Advisory Board) and/or advocacy organization partners. [Check out the COMET study website for some great examples.]
Build and nurture partnerships with relevant advocacy organizations and community groups that share your commitment to endpoints and aims, and can help with recruitment, especially for key cohorts that are hard to reach and/or under-represented. Make sure to show gratitude for their assistance. Again, Engagement Team members can take primary responsibility for this. [Members of the Patient Advocate Committee can also help identify and build these partnerships.]
Show gratitude. Thank participants for enrollment and participation throughout the trial, including PRO-CTCAE submissions and data/biospecimen donations. [Members of the Patient Advocate Committee are creating a thank-you letter template.]
Share results (positive or negative) with participants upon conclusion of the trial, and make them feel like valued partners. [Central Protocol Operations, Publications Committee and Patient Advocate Committee are developing a new process to develop public results summary.]
* * * * * * * * * * * * * * * * * * * * * * * * * * * * * * * * * * * *

[Eva A. May. MBA, is a multicultural marketing professional who is passionate about harnessing patient power to improve the success of clinical trials through improved design, recruitment and adherence. She is also a member of the Patient Advocate, Prevention and the Community Oncology committees of the Alliance.]

References
1. Participation in cancer clinical trials: race-, sex-, and age-based disparities. VH Murthy, HM Krumholz, CP Gross, JAMA, June 9, 2004, https://www.ncbi.nlm.nih.gov/pubmed/15187053/
2. The EDICT Project: Policy Recommendations to Eliminate Disparities in Clinical Trials, 2008, Houston, TX, CTAC Meeting COL. (Ret.) James E. Williams, Jr., MS, SPHR Chair, Intercultural Cancer Council Chair, Pennsylvania Prostate Cancer Coalition, https://deainfo.nci.nih.gov/advisory/ctac/archive/0309/presentations/Williams_030409.pdf
3. One in Five Clinical Trials for Adults with Cancer Never Finish – New Study Examines the Reasons. Genitourinary Cancers Symposium. January 28, 2014. cancer.net
For other articles in this issue of the Alliance E-News newsletter, see below.