E-Newsletter - March 2019

PROFESSIONAL RESPONSIBILITY AT THE FOREFRONT
WHERE ALLIANCE STANDS ON CONFLICT OF INTEREST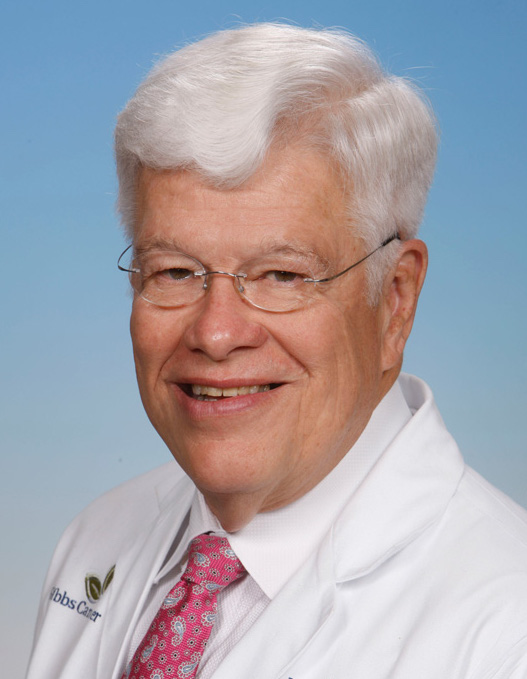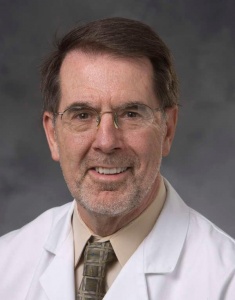 By James Bearden, MD and Jeffrey Crawford, MD
Co-Chairs, Alliance Conflict of Interest Committee

The Alliance strengthens its efforts to provide transparency concerning financial support from industry. Participants who are authors of Alliance publications are now required to complete Alliance conflict of interest forms as part of the Alliance publication process.
_____________________________________________________________________________________________________________________________
Senator Estes Kefauver from Tennessee launched a congressional investigation to study the influence of pharmaceutical companies on the rapidly advancing world of medicine. The inquiry, which began 60 years ago, provided dramatic and often colorful testimony that inspired the strict guidelines that now govern the necessary collaboration among physicians and the private corporations that develop the medicines we prescribe.
In the ensuing decades since the investigation, important strides have been made in the management of these professional relationships, to great benefit. The proliferation of grants from the pharmaceutical industry – funds that probably were intended to demonstrate goodwill and meaningful investment following the bruises many companies received in the public hearings – has expanded the widening array of new treatments and protocols for patients, as well as academic opportunities for physicians.
But progress can unleash new challenges. The coordination of effort between funders and clinicians is complex; navigating it can be difficult for researchers and the public. The process is fraught with potential for misunderstanding. The rigor and accountability that we, as physicians, must apply to the research we conduct should also be considered necessary components of how we accept, use and report the funds that we receive.
As leaders in our field, it is important to take appropriate steps to leave no room for error or misconception – not only in how we practice medicine but also in how we disclose the financial support that is necessary to conduct the research. The relationships between physicians and the pharmaceutical industry can create false impressions to the naked eye, but there is an easy approach to prevent claims of unethical conduct: complete and timely disclosure.
Why Disclosure is Important
A stated conflict of interest (COI) discloses the potential for personal benefit from a financial arrangement; it shares with the community the recognition of the importance of vigilance in this regard. That's why it is necessary to catalog those companies that have engaged with you for professional expertise as consultants, as well as those that have provided important grant funding to develop the next generation of medicine.
With echoes of Senator Kefauver's 1959 hearings, a recent investigation by The New York Times has highlighted the close relationships of physicians and pharmaceutical partners, calling into question the research, publications, and reputation, of many well-respected colleagues. The newspaper reported that a host of physicians neglected to disclose compensation and grants received from large companies, with amounts, depending on their use and purpose, up to millions of dollars. In fact, among the 100 doctors who received the most compensation from device makers, for instance, conflicts were only disclosed in 37 percent of journal articles, the newspaper reported.1
This recent publicity has served as a reminder of the subjective interpretation of what constitutes a conflict of interest, as well as the appropriate method for disclosure. However, the most telling insight is the source of the confusion: medical journals and professional societies employ a variety of disclosure guidelines and standards that use an equally varied approach to enforcement, often leaving the researcher with the sole responsibility of determining what should be disclosed.
What's Required of Alliance Participants
Participants in the Alliance for Clinical Trials in Oncology who publish journal articles and conduct research have always been required to file conflict of interest forms to ensure the proper disclosure of individual professional relationships, as well as financial compensation received as a result of these partnerships. However, it is critical that we revise our approach to ensure that the important work of our members is not compromised by inconsistent disclosure requirements. To that end, following discussions with the Alliance Executive Committee and Alliance Publications Committee, we (the Alliance Conflict of Interest Committee) have determined that all Alliance participants must file an updated conflict of interest form at the following times: (1) For an abstract: After sending an abstract to the Alliance for Group review and no later than two weeks prior to the meeting. (2) For a manuscript: After sending a manuscript for Alliance Group review and prior to Alliance approval.
Great strides have been made to improve consistency in the universal disclosure of relationships. The Alliance leadership and our members are committed to ensuring that there are no questions unanswered about the approach we take to promote quality and excellence in our fields of study and practice.
Peer review is a hallmark of our industry. In essence, we are the watchdogs who protect the sanctity of medicine. The continued development of new and exciting research will lead to more discoveries, treatments – and challenges. But this challenge is an easy one to navigate. Your support of this mission ensures a bright future for us, and for a world made that much better by healthier patients.
For questions about the COI requirements, contact Leslie Kelley, Alliance Regulatory Compliance Manager, by e-mail: kelley1@uchicago.edu.

Note: 2019 Conflict of Interest (COI) Solicitation

Reference
1. Ornstein C, Thomas K. "What the Medical Journals Don't Reveal: Top Doctors' Ties to Industry". The New York Times. December 8, 2018; retrieved from https://www.nytimes.com/2018/12/08/health/medical-journals-conflicts-of-interest.htm
For other articles in this issue of the Alliance E-News newsletter, see below.