E-Newsletter - February 2022
Message From the Group Statistician

Remarkable Progress, Stability for Alliance Statistics and Data Management Program in 2021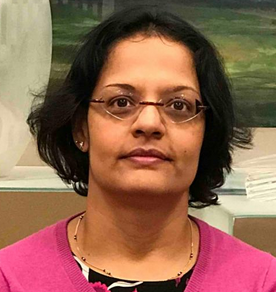 The year 2021 brought about remarkable progress and stability within the Alliance SDMC. It reflected a year of resilience, patience, perseverance, and commitment. The SDMC continued to make significant progress in scientific, operational, and infrastructure assets for both NCTN/NCORP and AFT. A high-level summary of the SDMC accomplishments for 2021 is included below:
The Alliance SDMC responded quickly and efficiently to the need to collect information about COVID-19 and its impacts on Alliance clinical trials.
All SOPs utilized within the Alliance SDMC, both for NCTN/NCORP and AFT underwent a review and updating; Alliance SDMC also implemented a trackable process for review and training for staff on all SOPs (using Blackboard).
Alliance SDMC has successfully implemented CDASH standards and put in place a central CDASH review team to ensure all new trials are compliant with these standards. To date, 25 NCTN/NCORP trials and 1 AFT trial have been activated using CDASH. The SDMC continues to be an active participant in the CDISC implementation and harmonization committee.
As part of the Alliance SDMC's commitment to data sharing, the Alliance SDMC has submitted 46 data sets from 39 trials to the NCTN Archive; 22 of which are approved for public request; 44 trials, 25,883 patients, and 437,592 specimens as of September 2021 are available in the NCTN Navigator; 155 trials with all primary and secondary endpoints reported in the CT.gov, 30 trials for which initial results have been released, and four are in the QA process.
Efforts have been continued with the CTSU to enhance and test the Source Document Portal (SDP). Alliance trial A01180 has implemented the use of the SDP and enhancements are currently underway.
A randomization simulation tool has been developed and implemented as part of the Alliance SDMC registration application.
The transition of the five main databases has been completed, along with the movement of the Rave data to the Unified Data Platform (UDP) with the intent of retiring the current SAS Data Warehouse environment.
An immune-related adverse event database and a centralized tissue and data repository for patients enrolled in clinical trials across all NCTN groups who experience immune-related adverse events (Alliance trial A151804) was activated in January 2020 and has enrolled 72 patients to date.
Alliance implemented the Data Mapping Utility (DMU), identified a DMU Coordinator, and mapped 10 trials to date, including two retrospective trials: A021502 and A031704.
The iRECIST team has worked with the Alliance Immuno-Oncology Committee to develop an iRECIST resource page on the Alliance website with both public-facing and members-only sections. The team continues to work with the committee to ensure that iRECIST is included in all appropriate Alliance immunotherapy trials.
ePRO has been successfully included in 12 Alliance NCTN/NCORP trials.
CCDR systems enhancement for non-patient enrollment was successfully completed for trial A231901CD, with ongoing enhancement of this functionality for other non-CCDR NCORP trials.
The Alliance SDMC has shown substantial academic productivity, as demonstrated by the 87 Alliance or legacy group published manuscripts (61) and abstracts (26) from January 1, 2021 to October 13, 2021, with an Alliance statistician listed as coauthor (and 13 with an Alliance statistician as the first or last author: four abstracts, nine manuscripts). This includes five abstracts and one manuscript on trial descriptions; eight abstracts and 25 manuscripts on primary endpoint results; one abstract and seven manuscripts on protocol-specified secondary analyses; 12 abstracts and 26 manuscripts on post hoc analyses; and one manuscript on methodology/design.
The Alliance SDMC continues to provide collaborative guidance to members of the Alliance TRP Translational Informatics Committee in their efforts to build a repository for storing processed bioinformatic data such as genotype and variant calls or gene expression in a manner that provides straightforward analytical access for Alliance investigators, which facilitates the generation of preliminary data.
Looking forward, the Alliance SDMC is excited to partner with the NCI on the MATCH initiatives as well as with the Alliance leadership on the iCARE, PREDICT, and ctDNA screening initiative, all of which has the potential to bring about innovation in data collection, systems infrastructure, and meaningful scientific progress. The Alliance SDMC remains dedicated and committed to innovation and cutting-edge science and wishes everyone a healthy and peaceful 2022.


Sumithra Mandrekar
Alliance Group Statistician
On behalf of the Alliance SDMC leadership team:
Associate Group Statistician: Dr. Ann Oberg
Directors of Statistics: Drs. Xiaofei Wang
Director of Computational Genomics and Bioinformatics: Dr. Ann Oberg
Director of Data Management: Jenny Darcy
Director of Information Systems: Brad Andersen
Directors of Clinical Trials Systems Support Services: Andrea Jacobsen and Cassie Cherevko
Directors of Statistical Systems and Integrations: Shauna Hillman and Kristina Laumann
Senior Program Coordinator: Tiffany Schafer
For other articles in this issue of the Alliance E-News newsletter, see below.