Alliance foundation awards

Deborah Schrag Receives Annual Schilsky
CALGB Achievement Award
The Richard L. Schilsky Cancer and Leukemia Group B Achievement Award was established in 2010 to recognize the 15-year tenure of Dr. Schilsky as Group Chair of CALGB. The award acknowledges the significant contributions of an individual to cooperative group research. As an organization, it is vital for the Alliance for Clinical Trials in Oncology to identify and honor the talented people responsible for its success. The award was presented during the 2016 Alliance Fall Group Meeting Plenary Session in Chicago, IL, and is made possible through generous donations from Alliance members and industry supporters.
2016 Richard L. Schilsky CALGB Achievement Award | Deborah Schrag, MD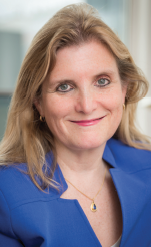 Deborah Schrag, MD, MPH, is Chief of the Division of Population Sciences in the Department of Medical Oncology at Dana-Farber Cancer Institute and Professor of Medicine at Harvard Medical School. She is also a member of the Alliance Gastrointestinal (GI) Committee and Alliance/American College of Surgeons Cancer Care Delivery Research Committee (CCDR). Dr. Schrag is a health services researcher focusing on the study of cancer care delivery, specifically evaluating the quality and effectiveness of cancer care delivery with an emphasis on solid tumors. She has methodological expertise analyzing large health data including electronic medical record, tumor registry, and Medicare and Medicaid data as well as data from the Cancer Research Network and other large cohorts in order to evaluate treatment effectiveness. She uses results of effectiveness studies to inform benefit design, clinical trial design, and quality improvement initiatives.
Alliance Presents Research Honors,
Awards to Outstanding Junior Investigators
The Alliance for Clinical Trials in Oncology Foundation annually invites applications for grants to support research activities of oncology junior faculty working at Alliance institutions. This research includes studies that assess interventions in cancer patients and/or examines biological specimens obtained from cancer patients. This year, with the support of Genentech Inc. and Millennium Pharmaceuticals/The Takeda Oncology Company, the foundation presented awards to three young investigators during the recent Fall Group Meeting.
Dr. Emil "Tom" Frei III Alliance Scholar Award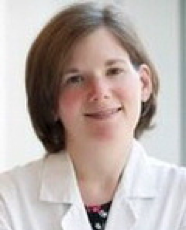 Katherine Reeder-Hayes, MD, MBA, MSc | Clinical Assistant Professor, Division of Hematology/Oncology, University of North Carolina-Chapel Hill
"Effects of gene expression profiling on racial disparities in breast cancer outcome"
Sponsored by Millennium Pharmaceuticals/The Takeda Oncology Company
Alliance Scholar Award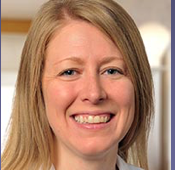 Alice Mims, MD, MSCR | Assistant Professor of Medicine, The Ohio State University
"Improving outcomes in elderly core-binding factor acute myeloid leukemia"
Sponsored by Genentech
For other articles in the December issue of the Alliance E-News newsletter, see below.