E-Newsletter - March 2022
Spotlight on Alliance Trials
New ALLIANCE TRIALS focus on Pancreatic endocrine tumors, metastatic urothelial cancer
These two Alliance trials opened in March 2022 and are now recruiting participants.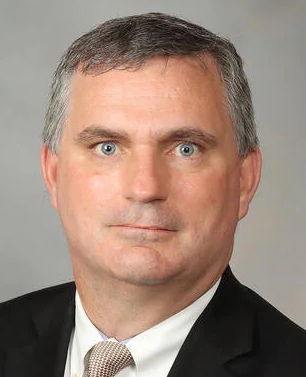 Timothy J. Hobday, MD, of Mayo Clinic, leads Alliance A022001 (Phase II randomized, prospective trial of lutetium lu 177 dotatate PRRT versus capecitabine and temozolomide in well-differentiated pancreatic neuroendocrine tumors).
Alliance A022001 is a phase II compares capecitabine and temozolomide to lutetium Lu 177 dotatate for the treatment of pancreatic neuroendocrine tumors that have spread to other parts of the body (advanced) or are not able to be removed by surgery (unresectable). Chemotherapy drugs, such as capecitabine and temozolomide, work in different ways to stop the growth of tumor cells, either by killing the cells, by stopping them from dividing, or by stopping them from spreading. Radioactive drugs, such as lutetium Lu 177 dotatate, may carry radiation directly to tumor cells and may reduce harm to normal cells. The purpose of this study is to find out whether capecitabine and temozolomide or lutetium Lu 177 dotatate may kill more tumor cells in patients with advanced pancreatic neuroendocrine tumors. This trial opened on March 16, 2022. To learn more about this trial, visit CT.gov. (ClinicalTrials.gov Identifier: NCT05247905) | Alliance Member Site
Shilpa Gupta, MD, of the Cleveland Clinic, leads Alliance A032001 (MAIN-CAV: Phase III randomized trial of maintenance cabozantinib and avelumab vs maintenance avelumab after first-line platinum-based chemotherapy in patients with metastatic urothelial cancer).
Alliance A032001 is a phase III trial compares the effect of adding cabozantinib to avelumab versus avelumab alone in treating patients with urothelial cancer that has spread to other places in the body (metastatic). Cabozantinib may stop the growth of tumor cells by blocking some of the enzymes needed for cell growth. Immunotherapy with monoclonal antibodies, such as avelumab, may help the body's immune system attack the cancer, and may interfere with the ability of tumor cells to grow and spread. Giving cabozantinib and avelumab together may further shrink the cancer or prevent it from returning/progressing. This trial opened on March 10, 2022. To learn more about this trials, visit CT.gov. (ClinicalTrials.gov Identifier: NCT05092958) | Alliance Member Site
For other articles in this issue of the Alliance E-News newsletter, see below.