E-Newsletter - December 2022
Scientific Annual Meetings


Alliance NCTN/NCORP/AFT at 2022 San antonio breast cancer symposium, american society of hematology Annual meetings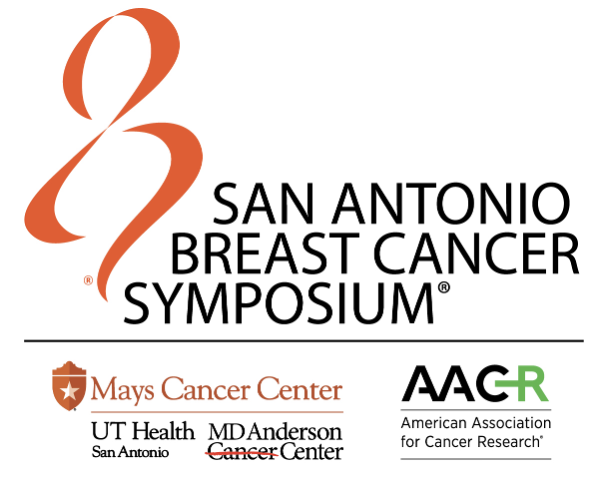 The San Antonio Breast Cancer Symposium (SABCS) is the leading scientific conference for basic scientists, physician-scientists, clinical investigators and breast care providers, and advocates seeking an exchange of new information in experimental biology, etiology, prevention, diagnosis, and therapy of premalignant breast disease and breast cancer. Alliance presented five abstracts at this year's symposium held on December 6-10, 2022.
GS4-01: Impact of Breast Conservation Therapy on Local Recurrence in Patients with Multiple Ipsilateral Breast Cancer – Results from ACOSOG Z11102 (Alliance)
Judy C. Boughey, MD, the W.H. Odell Professor of Individualized Medicine and Chair of the Division of Breast and Melanoma Surgical Oncology at the Mayo Clinic, reported results from the ACOSOG Z11102 (Alliance) prospective phase II clinical trial showing that patients with multiple tumors in the same breast who underwent a lumpectomy followed by radiation therapy had local recurrence rates comparable to those historically observed in patients with a single tumor.
***** In the news: The Washington Post Medscape ASCO Post Cancer Network Video
GS4-09: Pregnancy Outcome and Safety of Interrupting Therapy for women with endocrine responsIVE breast cancer: Primary Results from the POSITIVE Trial (IBCSG 48-14 / BIG 8-13)
Ann Partridge, MD, MPH, Vice Chair of Medical Oncology at Dana-Farber Cancer Institute and Professor of Medicine at Harvard Medical School, shared results from the POSITIVE clinical trial showing that breast cancer patients who paused their endocrine therapy to try to get pregnant experienced short-term rates of breast cancer recurrence similar to women who did not pause therapy for pregnancy, and many went on to conceive and deliver healthy babies.
***** In the news: ASCO Post Medscape Oncology Nursing News Press release SABCS Video
P2-11-05: Effects of Intrinsic Subtypes and 21-gene Assay on the Early and Late Recurrence Risks in Patients with Early Stage HER2+ Breast Cancer: An Analysis of the North Central Cancer Treatment Group (NCCTG) N9831 (Alliance) Trial
Saranya Chumsri, MD, Associate Professor of Medicine at Mayo Clinic, reported results from the N9831 (Alliance) study evaluating the prognostic value of Intrinsic subtypes and 21-gene assay and the risk of early and late recurrence.
P6-04-13: Centralized adequacy assessment of DCIS samples for the COMET study (AFT-25)
Rachel Factor, MD, Associate Professor of Pathology at Duke University, shared results from the COMET (AFT-25) phase III clinical trial randomizing patients diagnosed with low-intermediate grade DCIS to either active monitoring or surgery that an interim analysis at 71% accrual demonstrates both the feasibility of obtaining diagnostic biopsy material of limited size and the adequacy of these samples for subsequent correlative science studies that aim to improve pathology diagnostics and patient management.
GS1-06: Evaluation of the Breast Cancer Index in premenopausal women with early-stage HR+ breast cancer in the SOFT trial
Ruth O'Regan, MD, Charles A. Dewey Professor & Chair of Medicine at the University of Rochester Medical Center in New York, reported results showing that, among premenopausal women with HR-positive, early-stage breast cancer enrolled in the Suppression of Ovarian Function Trial (SOFT) trial, those with a high score on Breast Cancer Index (BCI) genomic assay had increased risk of distant recurrence, and those with low BCI benefited more from the addition of ovarian suppression therapy to endocrine therapy after 12 years of follow-up.
Living with Metastatic Breast Cancer Presentation
Stephanie Walker, RN, Project Director at Metastatic Breast Cancer Alliance and Alliance Patient Advocate, provided a presentation geared to advocates, including patients and caregivers, looking for resources and inspiration, and to cancer scientists, including clinicians and researchers, interested in learning about the value of the patient and how they can improve their work and research, and how all must work together to ensure access to equal and quality health care for patients with breast cancer/MBC.
********************************************************************************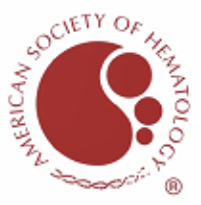 The American Society of Hematology (ASH) works to further the understanding, diagnosis, treatment, and prevention of disorders affecting the blood, bone marrow, and the immunologic, hemostatic, and vascular systems, by promoting research, clinical care, education, training and advocacy in hematology. The society's scientific meetings facilitate the exchange of scientific information and clinical results related to the field of hematology. Alliance presented more than 10 abstracts at this year's symposium held on December 10-13, 2022 in New Orleans, LA.

4945 Molecular Landscape in Acute Myeloid Leukemia (AML) Patients (pts) from Mexico As an Initial Study to Identify Healthcare Disparities in Hispanic Populations: Alliance for Clinical Trials in Oncology [Alliance]
Lead author: Nuria Mencia Trinchant, PhD
Program: Oral and Poster Abstracts
Session: 906. Outcomes Research—Myeloid Malignancies: Poster III

2810 Outcome Prediction By the New 2022 European Leukemia Net (ELN) Genetic-Risk Classification for Adult Patients (Pts) with Acute Myeloid Leukemia (AML): An Alliance Study
Lead author: Krzysztof Mrózek, MD, PhD
Program: Oral and Poster Abstracts
Session: 617. Acute Myeloid Leukemias: Biomarkers, Molecular Markers and Minimal Residual Disease in Diagnosis and Prognosis: Poster II

789 Regularized Mixture Cure Models Identify a Gene Signature That Improves Risk Stratification within the Favorable-Risk Group in 2017 European Leukemianet (ELN) Classification of Acute Myeloid Leukemia (Alliance 152010)
Lead author: Kellie J. Archer, PhD
Program: Oral and Poster Abstracts | Type: Oral
Session: 803. Emerging Tools, Techniques and Artificial Intelligence in Hematology: Clinical Implication of Artificial Intelligence in Precision Hematology

2778 Molecular and Clinical Features of FLT3 Juxtamembrane Domain Point Mutations (muts) in Acute Myeloid Leukemia (AML)
Lead author: Nadeen Anabtawi, MD
Program: Oral and Poster Abstracts
Session: 617. Acute Myeloid Leukemias: Biomarkers, Molecular Markers and Minimal Residual Disease in Diagnosis and Prognosis: Poster II

536 Characterization of Survival Outcomes and Clinical and Molecular Modulators in Adult Patients with Core-Binding Factor Acute Myeloid Leukemia (CBF-AML) Treated with Hidac Consolidation: An Alliance Legacy Study
Lead author: Jonathan Hyak, MD, MPH
Program: Oral and Poster Abstracts | Type: Oral
Session: 613. Acute Myeloid Leukemias: Clinical and Epidemiological: Long-term Outcomes in Clinically Defined Subgroups of Patients with Acute Myeloid Leukemia
4557 Analysis of Transplant-eligible Patients (Pts) Who Received Front-line Daratumumab (DARA)-Based Therapy for the Treatment of Newly Diagnosed Multiple Myeloma (NDMM) with High-Risk Cytogenetic Abnormalities (HRCA) in the GRIFFIN (AFT-29) and Master Studies
Lead author: Natalie S. Callander, MD
Program: Oral and Poster Abstracts
Session: 653. Myeloma and Plasma Cell Dyscrasias: Prospective Therapeutic Trials: Poster III
3238 Daratumumab Plus Lenalidomide, Bortezomib, and Dexamethasone (D-RVd) in Transplant-eligible Newly Diagnosed Multiple Myeloma (NDMM) Patients (Pts): Final Analysis of GRIFFIN (AFT-29) Among Clinically Relevant Subgroups
Lead author: Ajai Chari, MD
Program: Oral and Poster Abstracts
Session: 653. Myeloma and Plasma Cell Dyscrasias: Prospective Therapeutic Trials: Poster II
305 Identification of PTPN11 mutations As Early Events in the Development of Acute Myeloid Leukemia Program: Oral and Poster Abstracts
Lead author: Sydney Fobare, MD
Type: Oral
Session: 617. Acute Myeloid Leukemias: Biomarkers, Molecular Markers and Minimal Residual Disease in Diagnosis and Prognosis: Molecular Features and Response to Treatment in AML
4130 Genomic Integration of Adult and Pediatric Acute Myeloid Leukemia Reveals Age Dependent Risk Association
Lead author: Maarten Fornerod
Program: Oral and Poster Abstracts
Session: 617. Acute Myeloid Leukemias: Biomarkers, Molecular Markers and Minimal Residual Disease in Diagnosis and Prognosis: Poster III
793 Development of a Conditional Event-Free Survival Tool in Diffuse Large B-Cell Lymphoma
Lead author: Danny Luan
Program: Oral and Poster Abstracts
Type: Oral
Session: 905. Outcomes Research—Lymphoid Malignancies: Outcomes in Lymphoma
386 Sex-Associated Differences in Frequencies and Outcome Prognostication of Recurrent Molecular Features in Adults with Acute Myeloid Leukemia (AML) (AMLCG, CALGB [Alliance])
Lead author: Michael P. Ozga, MD
Program: Oral and Poster Abstracts | Type: Oral
Session: 906. Outcomes Research—Myeloid Malignancies I
Read other articles in this month's e- newsletter