E-Newsletter - June 2018
Giants of Cancer Care® / Alliance Recipients
Of the 21 "changemakers" recently selected to receive a 2018 OncLive Giants of Cancer Care® award, five were Alliance researchers. These physicians and researchers, recognized at an event held in May, have challenged the reigning paradigms in oncology with their innovative and groundbreaking contributions to patient care, clinical practice, and translational research. The Giants of Cancer Care® program honors individuals who have contributed to the advancement in the understanding of cancer and the treatment of patients. Recipients exemplify such qualities as selflessness, compassion for patients, and a desire to understand and develop life-changing anticancer treatments.

CAN
CER DIAGNOSTICS
Laura J. Esserman, MD, MBA - Professor, Surgery and Radiology, University of California, San Francisco Helen Diller Family Comprehensive Cancer Center, and Director, Breast Care Center.
Dr. Esserman led efforts to address harms of screening including overdiagnosis, and proposed tools including the development of molecular diagnostics to help reclassify tumors as indolent lesions of epithelial origin or ultralow risk.
She leads the I-SPY Trials, a groundbreaking national public-private collaboration designed to reduce the time and cost for drug development, to find the right drug for the right patient earlier in the disease course when cure is possible.
CO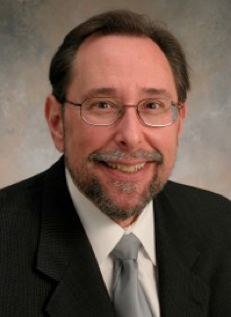 MMUNITY OUTREACH, EDUCATION, AND CANCER POLICY
Richard L. Schilsky, MD - Senior Vice President and Chief Medical Officer, American Society of Clinical Oncology
Dr. Schilsky is a specialist in new drug development and treatment of gastrointestinal cancers, with extensive experience and accomplishments in clinical medicine and research.
He is a former president of ASCO, from 2008 to 2009, and currently serves as senior vice president and chief medical officer, a newly created position he assumed in February 2013.
He was chair of the Cancer and Leukemia Group B (now, Alliance for Clinical Trials in Oncology) from 1995 to 2010.
GENITOURINARY CANCER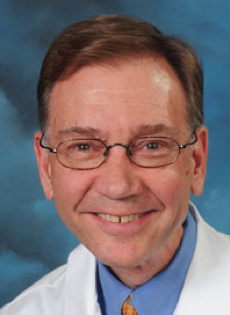 Nicholas J. Vogelzang, MD - Medical Director, US Oncology Research/Comprehensive Cancer Centers of Nevada (CCCN)
Dr. Vogelzang has been instrumental in the progress of GU oncology over the past four decades, providing extraordinary leadership in the development of clinical trials and therapeutics. He helped organize GU oncologists early on and worked to ensure that the field would have the necessary multidisciplinary emphasis.
He has been the principal or co-principal investigator in trials that led to the regulatory approval of new therapeutics. These include atezolizumab (Tecentriq) in bladder cancer, pemetrexed (Alimta) in mesothelioma, abiraterone (Zytiga), mitoxantrone (Novantrone), radium 223 dichloride (Xofigo), sipuleucel-T (Provenge) in prostate cancer, and etoposide in testis cancer.
PREV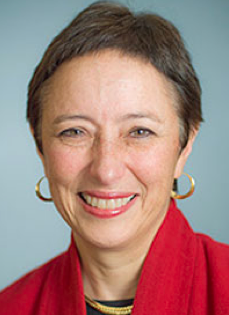 ENTION AND GENETICS
Judy E. Garber, MD, MPH - Director, Center for Cancer Genetics and Prevention, Dana-Farber Cancer Institute, and Susan F. Smith Chair and a Professor of Medicine at Harvard Medical School.
Dr. Garber is a dedicated researcher who has worked to identify individuals with genetic factors that place them at high risk of cancer. Her goal is to develop strategies to reduce that risk.
She helped originate one of the first cancer risk and prevention clinics, which recruits patients and families with hereditary and familial breast cancer, evaluates them for mutations in cancer predisposition genes, and then enrolls patients in ongoing follow-up and risk-reduction studies.
Her group is studying the prevalence of germline TP53 mutations, mutations in Li Fraumeni syndrome, and mutations in the Fanconi anemia genes in a cohort of very young women with a diagnosis of breast cancer.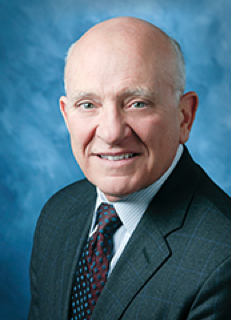 SURGICAL ONCOLOGY
Armando Giuliano, MD - Linda and Jim Lippman Chair, Surgical Oncology, and Co-Director, Saul and Joyce Brandyman Breast Center, Cedars-Sinai Medical Center
Dr. Giuliano introduced sentinel lymph node biopsy for breast cancer and designed and led the Z0010 and Z0011 studies for the American College of Surgeons Oncology Group. These studies resulted in the elimination of axillary lymph node dissection and its morbidities for most women with early breast cancer.
He co-chaired the American Joint Committee on Cancer Breast Cancer Staging Committee with Gabriel Hortobagyi, MD, and introduced the use of biomarkers in contemporary breast cancer staging.
His laboratory has made significant contributions to the understanding of triple-negative breast cancer and BRCA-mutated breast cancers.
For other articles in this issue of the Alliance E-News newsletter, see below.