E-Newsletter - May 2016
Thirteen Years of Service for Co-Chairs
of the Alliance Breast Committee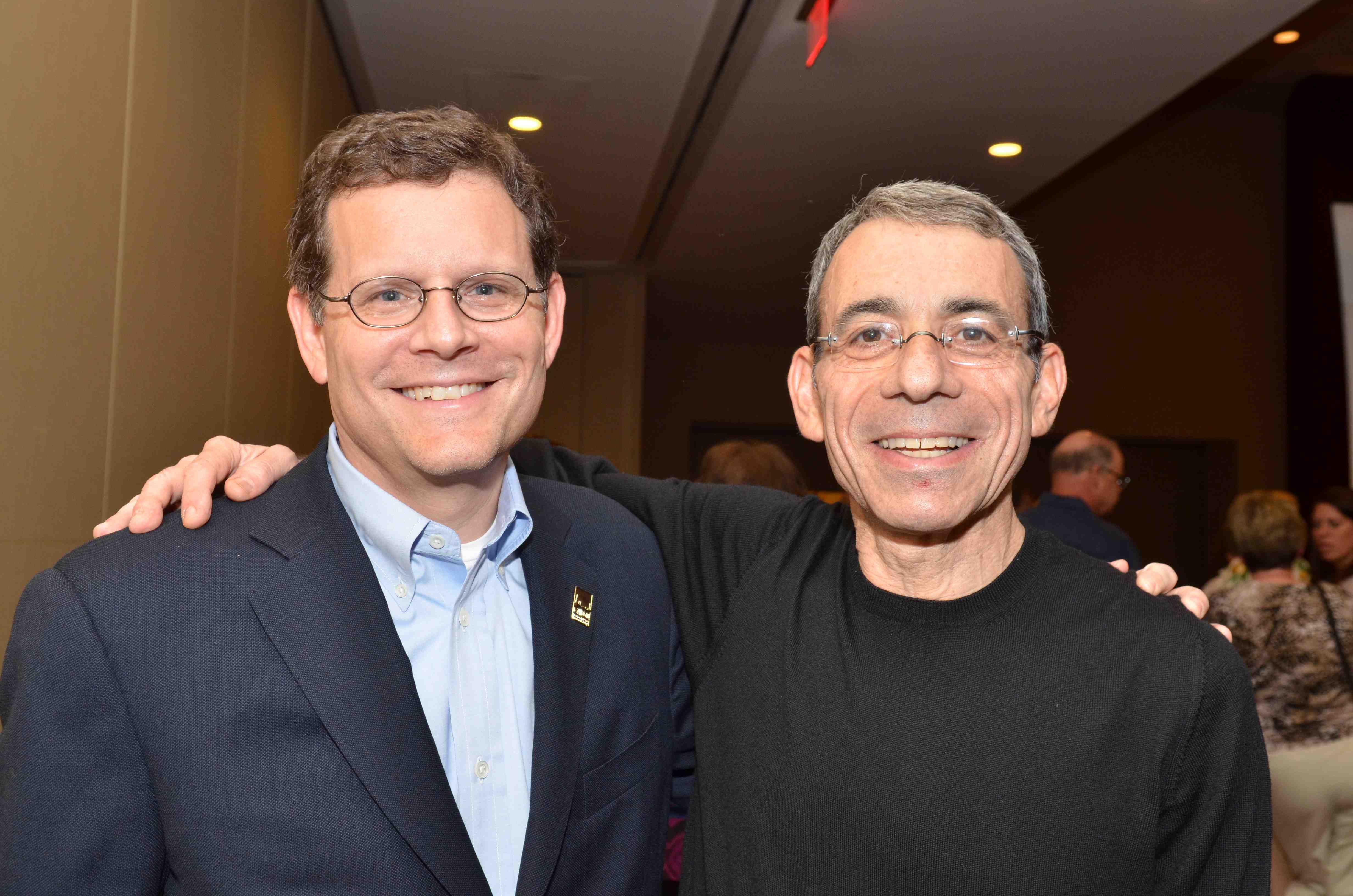 The Board of Directors of the Alliance for Clinical Trials in Oncology proudly acknowledges Clifford A. Hudis, MD, and Eric P. Winer, MD, for more than a decade of dedicated service to the Alliance Breast Committee. Both are among the nation's leading specialists in breast cancer treatment and experts in planning and executing trials to improve patient outcomes.
This dynamic duo will be stepping down as co-leaders of the Alliance Breast Committee. The Alliance is grateful for their exceptional service to the group - especially in the area of mentoring junior investigators and ability to recruit promising investigators to join the cause. Today, the Breast Committee is a vital and innovative part of the Alliance and the National Cancer Clinical Trials Network largely because of their hard work and skilled leadership. Drs. Hudis and Winer will continue to be active members of the committee, even though they are both assuming important new roles.
Currently, Dr. Hudis is Chief of the Breast Cancer Medicine Service, Vice President for Government Relations and Chief Advocacy Officer at Memorial Sloan-Kettering Cancer Center and Professor of Medicine at the Weill Medical College of Cornell University. He was recently named Chief Executive Officer of the American Society of Clinical Oncology (ASCO). Dr. Hudis will assume this new role in June. Dr. Winer is Chief of the Division of Women's Cancers, the Thompson Senior Investigator in Breast Cancer Research and Director of the Breast Oncology Center at Dana-Farber Cancer Institute, and Professor of Medicine at Harvard Medical School.
The Alliance Breast Committee will be led by another outstanding pair of researchers. Lisa A. Carey, MD, from the University of North Carolina at Chapel Hill Lineberger Comprehensive Cancer Center, and Ann H. Partridge, MD, MPH, from the Dana-Farber Cancer Institute, will co-chair the committee. Dr. Carey is the Richardson and Marilyn Jacobs Preyer Distinguished Professor in Breast Cancer Research, Medical Director of the UNC Breast Center, the Chief of Hematology/Oncology, and the Physician-in-Chief of the N.C. Cancer Hospital. Dr. Partridge is the Founder and Director of the Program for Young Women with Breast Cancer, Director of the Adult Survivorship Program, and Senior Physician at DFCI.
For other articles in the May issue of the Alliance E-News newsletter, see below.