E-Newsletter - May 2016
2016 alliance spring group meeting convenes this week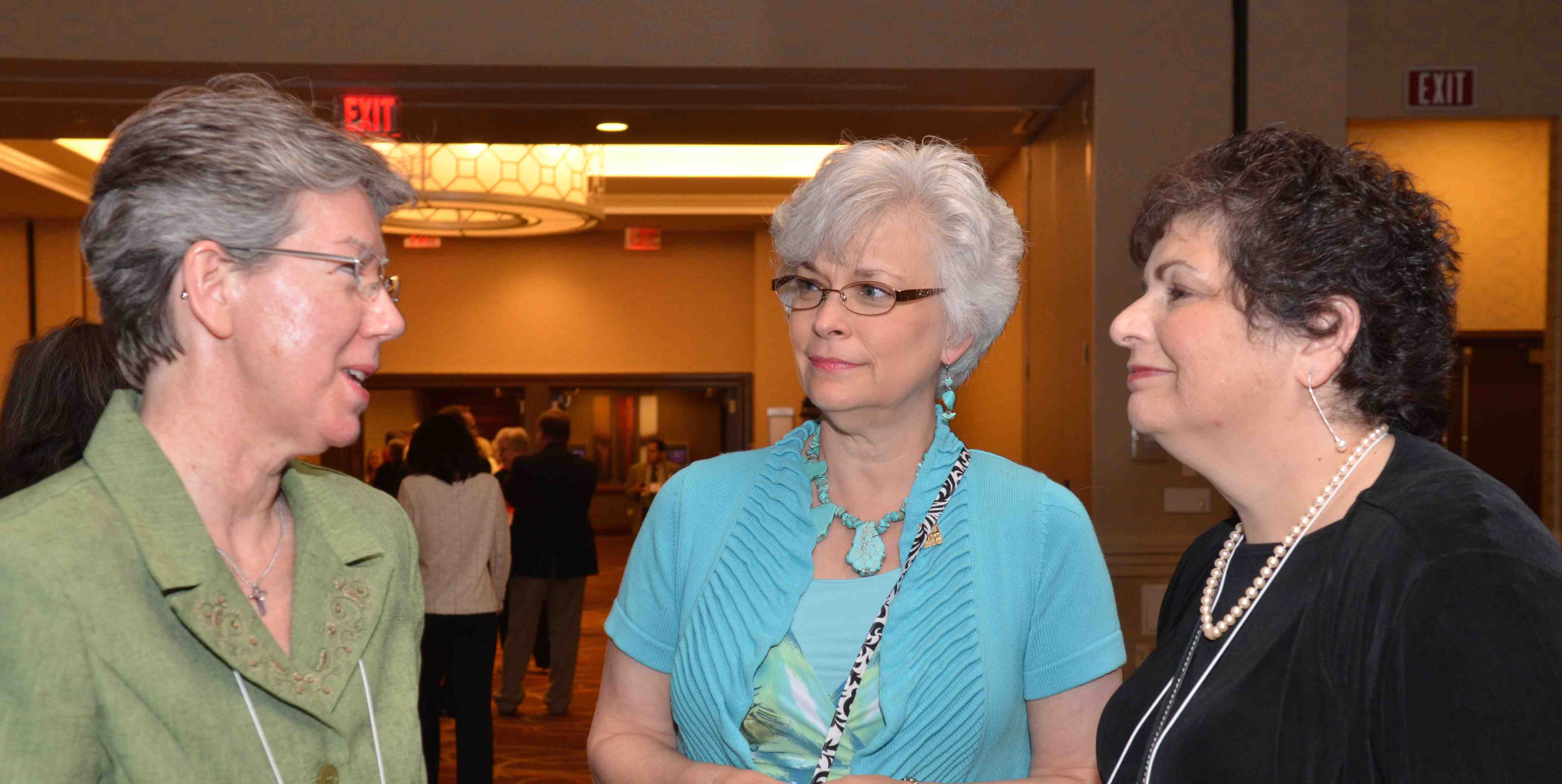 The Alliance for the Clinical Trials in Oncology will convene its 2016 Spring Group Meeting in Chicago, IL, May 12-14. Scientists, clinical research professionals, patient advocates and others interested in the latest developments in cancer research are expected to attend the four-day meeting at the Loews Chicago O'Hare Hotel in Rosemont, IL. Meeting attendees will select from nearly 70 disease, modality, administrative and special sessions to attend led by distinguished oncology researchers and clinical trials specialists from across the country.
This meeting will showcase novel and innovative cancer control, prevention, and treatment trials that are conducted by investigators through a multidisciplinary academic and community research network, which is part of the NCI National Clinical Trials Network (NCTN) and Community Oncology Research Program (NCORP).
Meeting Schedule
Meeting Highlights
Plenary Session | Friday, May 13 | 11 am-1 pm
Monica M. Bertagnolli, MD, Group Chair of the Alliance, will provide opening remarks and an introduction of the speakers for this session. Co-Chairs Clifford A. Hudis. MD, and Eric P. Winer, MD, will present a thorough history of the Alliance Breast Committee, including the committee's evolution over the years, its current portfolio and plans for the future. Both Drs. Hudis and Winer will step down as co-chairs after serving in this capacity since 2003. The recipient of this year's Charles G. Moertel Lecture is Jan C. Buckner, MD. Dr. Buckner is Program Director of the Alliance Cancer Control Program and Contact Principal Investigator for the Alliance NCI Community Oncology Research Program (NCORP) Research Base. He specializes in the research and treatment of cancers affecting the brain and nervous system, and will present a lecture on "Diagnosing and Treating Lower-Grade Glioma Patients: A Journey in Team Science." Dr. Bertagnolli will conclude this session with a lecture entitled "Mastering Breast Cancer Initiative: Opportunities for Collaboration between NCTN and AFT." She will discuss a new collaborative initiative between clinical trial groups in the U.S., Canada and Europe aimed at improving the treatment of women with metastatic breast cancer.
The Clinical Research Professionals (CRP) Committee will provide 16 learning sessions for CRPs and other research professionals at this meeting. The sessions will include information and education sessions, along with special CRP study coordinator training sessions for specific Alliance trials, CRP administrator sessions for regulatory topics, and CRP data manager sessions to engage with colleagues assigned to Alliance trials. Several sessions will be repeated at least once to allow all interested meeting attendees to participate.
The CRP Information Session - Thursday, May 12 | 3 pm–5 pm - will provide information to CRPs, including data managers and nurses, regarding important Alliance updates and resources. Presentations will include Alliance administrative, protocol, data and statistical center updates. Alicia Quirke, Site Manager for Alliance Foundation Trials, LLC (AFT), will present AFT Study Start up; Kathi Celii, of Cancer Trials Support Unit (CTSU) Westat will present CTSU updates; and Michael Kelly, MA, Alliance Director of Protocol Operations, will present Where To Find It? Alliance Protocol Template Review.
The CRP Education Session - Friday, May 13 | 3:30 pm–5:30 pm - will offer presentations on Pharmacy and Oral Pill Compliance, AFT vs NCTN Trials and A151216/ALCHEMIST Consent Process. Presenters include Barbara Barrett, MS, CCRP, Alliance Audit Program Director; Brenda Gebhart, RPh, Pharmacist, Missouri Baptist Medical Center; Trini Ajazi, MM, Alliance Chief Administrative Officer; and Peg Reamer, RN, University of Pittsburgh Cancer Center.
CRP Learning Sessions
Thursday, May 12
5 pm-6 pm & 6 pm-7 pm CRP Data Manager: Meet Your Data Manager
5 pm-6 pm & 6 pm-7 pm CRP Specimen Submission: BioMS Training and Update 2.0
5 pm-6 pm CRP Study Coordinator: A221405 (Breast) Study Training
5 pm-7 pm CRP Study Coordinator: A031102 (GU) Study Training
6 pm-7 pm CRP Study Coordinator: A021302 (GI) Study Training
Friday, May 13
8 am-9:30 am CRP Study Coordinator: A011203 (Breast) Study Training
9 am-10 am & 10 am-11 am CRP Administrator: IPEC Reports
9 am-10 am & 10 am-11 am CRP Administrator/Study Coordinator: Prepping Pharmacy for Audit
9 am-10 am & 10 am-11 am CRP Administrator/Regulatory: NCI Site Codes
Other Educational Sessions
Oncology Nursing Education Session – Friday, May 13 | 1 pm-3 pm
The A-ONC Education Session will focus on various aspects of CAR-T cell therapy. Presenters will include Yi Lin, MD, PhD, Consultant, Department of Hematology at Mayo Clinic (CART Cell Therapy Overview) Richard Stone, MD, Director of Adult Leukemia Program at Dana-Farber Cancer Center (ASH Update on CAR-T Cell Therapy and Medical Management of Patients on CAR-T Cell Therapy); and Ilene Galinsky, MSN, ANP-C, Senior Leukemia Research Program Nurse Practitioner at Dana-Farber Cancer Institute (Clinical Nursing Assessment and Interventions to Monitor and Manage Patients on CAR-T Cell Therapy).
Alliance Foundation Trials Information Session – Friday, May 13 | 5:30 pm-6:30 pm
Alliance Foundation Trials, LLC (AFT) is a limited liability corporation managed by the Alliance for Clinical Trials in Oncology Foundation. AFT develops and conducts cancer clinical trials, working closely with pharmaceutical partners, research collaborators and the Alliance for Clinical Trials in Oncology scientific investigators and institutional member networks. This session will provide an opportunity to ask questions and learn more about this new entity.
COMET Investigators Meeting – Friday, May 13 | 5:30 pm-7:30 pm
The first large U.S. study aimed at resolving an ongoing debate about the best way to treat an early sign of breast cancer—COMET (Comparison of Operative to Medical Endocrine Therapy)—will launch later this year through the Alliance. E. Shelley Hwang, MD, Chief of Breast Surgery at the Duke Cancer Institute and Vice Chair of Research in the Duke University Department of Surgery, is the study's principal investigator. Dr. Hwang and other investigators from Alliance sites will convene to discuss the activation of this trial.
For other articles in the May issue of the Alliance E-News newsletter, see below.