E-News - April 2018
Alliance appoints Associate Group Chair for Strategic Initiatives and Innovation
Steven P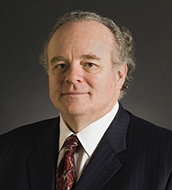 iantadosi, MD, PhD, will join the Alliance Executive Committee as the Associate Group Chair for Strategic Initiatives and Innovation. Dr. Piantadosi will also join the Alliance Statistics and Data Management Program, under the direction of Sumithra Mandrekar, PhD, Alliance Group Statistician. He will be located in the Alliance Group Chair's Office in Boston, where he has recently accepted a position as a Professor of Surgery and Biostatistics at Harvard Medical School, affiliated with Brigham and Women's Hospital and the Harvard School of Public Health.

Dr. Piantadosi received his MD at University of North Carolina, Chapel Hill, followed by a PhD in Biomathematics at the University of Alabama, Birmingham. After six years as Staff Fellow at NCI, he joined the Department of Oncology at the Johns Hopkins Medical Institutions as Director of Biostatistics. He rose through the ranks as Professor of Oncology, and also in the Departments of Biostatistics and Epidemiology at Johns Hopkins School of Public Health. In 2007, he moved to Cedars-Sinai Medical Center in Los Angeles, where he served as the first Director of the Samuel Oschin Comprehensive Cancer Institute for 10 years.

A leader in the field of clinical trials design and conduct, Dr. Piantadosi is the author of Clinical Trials: A Methodologic Perspective, the definitive textbook on this subject, which is now in its third edition. He is a highly experienced advisor to academia, government and industry, with a broad scope of accomplishment in the cancer clinical research field, including trials testing surgical approaches, optimizing results of bone marrow transplantation, cancer vaccine trials, phase I/II strategies for combining chemotherapy with biologics, design issues in translational research, strategies for accelerating anticancer drug development, and the role of information science in medical research.