UPCOMING: 2023 ALLIANCE FALL HYBRID GROUP MEETING
























Meeting book
Congratulations to the Washington University - Siteman Cancer Center for the 2023 Alliance Fall Hybrid Group Meeting Book cover design. Nancy L. Bartlett, MD, is the Principal Investigator of the NCTN LAPS Grant. Siteman is Missouri's only NCI-designated Comprehensive Cancer Center and the state's only member of the National Comprehensive Cancer Network. Through the Siteman Cancer Network, Siteman Cancer Center works with regional medical centers to improve the health and well-being of people and communities throughout our catchment area by expanding access to cancer prevention and control strategies, clinical studies and genomic and genetic testing, all aimed at reducing the burden of cancer. The meeting book is available on the Alliance member website. Click here.
What to expect
The Alliance for Clinical Trials in Oncology will convene the 2023 Alliance Fall Hybrid Group Meeting November 1-4.
Newly elected Group Chair Dr. Evanthia Galanis will welcome distinguished oncology researchers, clinical trial specialists, and administrators from across the country to the four-day meeting that will take place in Chicago and online. The meeting will showcase novel and innovative cancer control, prevention, and treatment trials conducted by investigators through a multidisciplinary academic and community research network, as part of the NCI National Clinical Trials Network (NCTN) and Community Oncology Research Program (NCORP).
All attendees must register in advance to attend the meeting and to gain virtual access to each Group meeting session. As a reminder, registrants must log in to the meeting website/app using the same credentials used to register to access and browse open sessions, view agendas and presentations, connect with other attendees, and more. Note: Closed sessions are by invitation only and information will not be visible on the website/app. For meeting and registration questions, please e-mail Meetings@AllianceNCTN.org.
Take a closer look.
Plan accordingly. View the meeting schedule.
Below are a few meeting highlights.
All times noted are Central Standard Time (CST).
PLENARY SESSION :: Friday, November 3, 10 am-12:30 pm


Welcome and Announcements

Evanthia Galanis, MD
Group Chair
Alliance for Clinical Trials in Oncology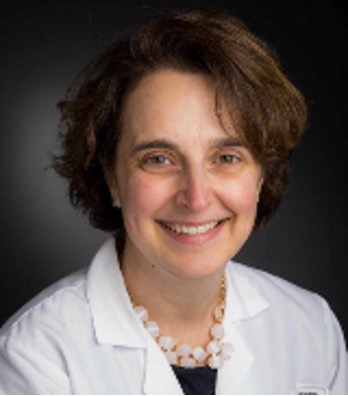 Suzanne George, MD
Interim Group Chair
Alliance for Clinical Trials in Oncology






Guest Lecturers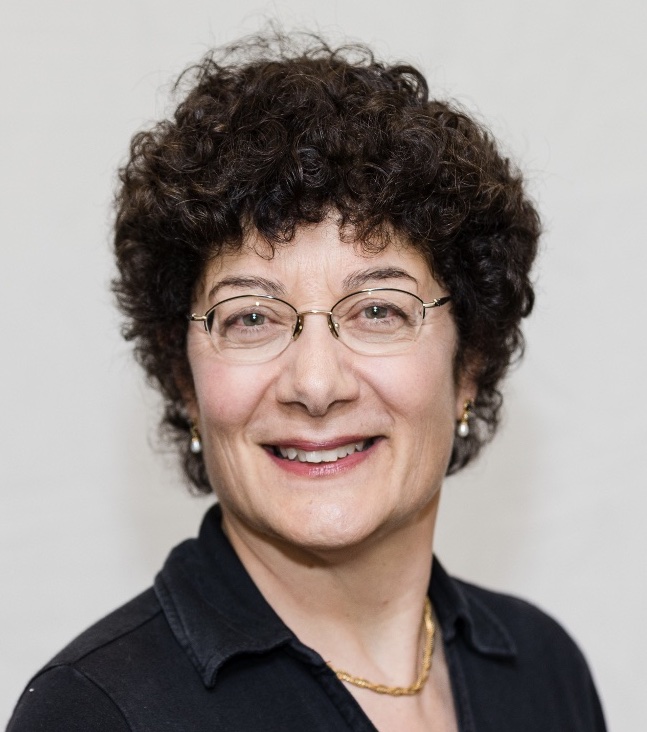 "Use of the A212102 Specimens for Assessing Multi-Cancer Detection Blood Tests"
Lori Minasian, MD, FACP
Deputy Director
Division of Cancer Prevention
National Cancer Institute, National Institutes of Health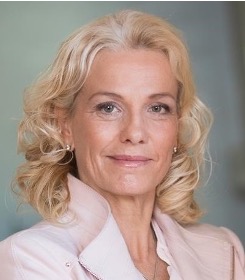 "The Impact of the Alliance Experimental Therapeutics Group on Rare Tumors and Mutation Specific Tumors"
Pamela Munster, MD
Co-Chair, Alliance Experimental Therapeutics and Rare Tumor Committee
Mariam Moghadam Safinia Distinguished Professor of Medicine
Program Leader Molecular Oncology Program and Co-Leader BRCA Center for Research and Director of Early Phase Clinical Trials' Program
UCSF Helen Diller Family Comprehensive Cancer Center
Founder and CEO, Alessa Therapeutics
Annual Awards
20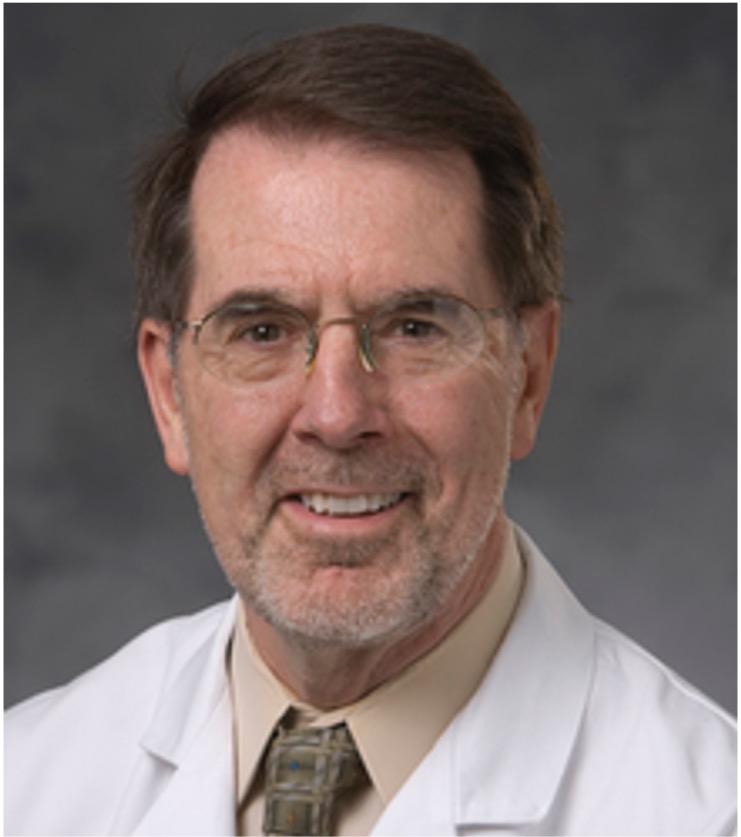 23 Richard L. Schilsky Cancer and Leukemia Group B Achievement Award | Plenary Lecture
"CALGB/Alliance/NCTN/NCORP: Home Base for Cancer Research"
Jeffrey Crawford, MD
George Barth Geller Professor for Research in Cancer
Duke University Medical Center
Lead PI, NCTN LAPS Grant, Duke Cancer Institute

The RLS CALGB Achievement Award was established in 2010 to recognize the 15-year tenure of Dr. Schilsky as Group Chair of Cancer and Leukemia Group B (CALGB). The award acknowledges the significant contributions of an individual to cooperative group research. This year's award recipient is Jeffrey Crawford, MD, an expert in respiratory cancers. Dr. Crawford is the George Barth Geller Professor for Research in Cancer and Clinical Director of the Medical Thoracic Oncology Program in the Duke Cancer Institute and serves as the Principal Investigator of the Duke Cancer Institute LAPS. Dr. Crawford's research interests include new treatment approaches to lung cancer (small-cell and non-small cell), chemotherapy, and hematopoietic growth factors. His research has led to U.S. Food and Drug Administration approval of trials, including one of filgrastim to reduce the morbidity of chemotherapy-related neutropenia and another of vinorelbine in the treatment of patients with advanced non-small cell lung cancer. He has published more than 250 manuscripts, chapters, and reviews. In addition, Dr. Crawford serves on the Alliance Board of Directors and is a member of the Alliance Respiratory Committee and Alliance Cancer in the Older Adult Committee.
**********
22nd ANNUAL JIMMIE HOLLAND LECTURE :: Thursday, November 2, 11 am-12 pm
"Living Well with Lung Cancer"
Carolyn Presley, MD, MHS
Associate Professor, Internal Medicine
Division of Medical Oncology
The Ohio State University Comprehensive Cancer Center (OSUCC)
Associate Medical Director
OSU Oncogeriatrics Program
Sponsored by the Alliance Health Outcomes Committee, the Jimmie Holland Lecture was established to honor Dr. Holland's contributions to the field of psycho-oncology in the CALGB/Alliance. Those receiving this honor have demonstrated notable contributions in psycho-oncology, contributing to Dr. Holland's legacy. Carolyn Presley, MD, MHS, is the recipient of this year's lectureship. Dr. Presley is an Associate Professor of internal medicine with tenure in the Division of Medical Oncology at The Ohio State University Comprehensive Cancer Center (OSUCCC) and the Associate medical director of the OSU Oncogeriatrics Program. Her research focuses on optimizing patients' functional status and minimizing treatment burdens for older adults with lung cancer using geriatric assessment-directed interventions, integrated onco-palliative care delivery models, and patient reported, universal health outcomes. Dr. Presley is a pioneer in the field of geriatric oncology. In 2016, she created the first American Board of Internal Medicine (ABIM)-approved fellowship in geriatric oncology. She is the principal investigator of a $1.2 million grant from the National Institute on Aging focusing on the resiliency of older adults receiving lung cancer treatment, including such supportive care interventions as virtual health physical therapy and relaxation techniques.

**********
ALLIANCE HEALTH DISPARITIES COMMITTEE TRAINING AND EDUCATION SESSION
:: Friday, November 3, 8 am-10 am

"Improving Equity Across the Cancer Control Continuum"












Speakers (from left to right):

"Six S's for Achieving Health Equity, Improving Health Capacity"
:: Electra D. Paskett, PhD - Multiple Principal Investigator and Director, Alliance Cancer Control Program

"Health Policy Toward Reducing Health Disparities in Pacific Islander Populations of the U.S"
:: Neal Palafox, MD, MPH - Professor, Population Sciences in the Pacific Program, University of Hawaii Cancer Center

"Cancer Disparities Research among Underserved and Vulnerable Racial/Ethnic Minority Populations"
:: Grace Ma, MD - Associate Dean, Health Disparity and Laura H. Carnell Professor, Temple University

"Research Focused on Disparities in Cancer-related Outcomes among Sexual and Gender Minorities"
:: Charles Kamen, PhD, MPH - Associate Professor of Surgery and Psychiatry, University of Rochester Medical Center

**********
CLINICAL RESEARCH PROFESSIONALS SESSIONS

The Clinical Research Professionals (CRP) Orientation (Wednesday, November 1, 12 pm-6 pm) is targeted to CRPs, including data managers, clinical research coordinators, regulatory coordinators, and research nurses, within their first 18 months of oncology research or their first 18 months of affiliation with Alliance trials. The session offers a foundational introduction to Alliance-specific procedures, led by key Alliance figures, including Jennifer Dill, CCRP, Alliance Clinical Research Professionals Committee Chair and John Taylor, MA, Alliance Associate Director of Protocol Operations. In addition to core topics such as navigating the Alliance protocol template, eligibility checks, and routine AE reporting, the orientation will focus on patient follow-up and study withdrawal best practices, a guide to recurring regulatory requirements and study initiation, and an in-depth look at the Biospecimen Management System (BioMS). This orientation provides a holistic view of managing clinical trials effectively, ethically, and in compliance with Alliance standards.

The CRP Information Session (Thursday, November 2, 1 pm-4 pm) will offer an array of specialized topics designed to enhance the expertise of clinical research professionals involved in oncology clinical trials. This session kicks off with a unique patient advocate perspective on living with metastatic breast cancer presented by Kelly Shanahan followed by an in-depth session by medical physicist Amy Ettling on radiation therapy credentialing. Matthew Iandoli, MS, Director of Operations at Imaging and Radiation Oncology Core (IROC) Rhode Island/(QARC) QA Center, will then guide attendees through IROC services, which have been established for the quality assurance of imaging and radiotherapy for NCI's Clinical Trial Network. Kristina Laumann, Program Manager - Alliance Statistics and Data Management Center (SDMC), and Shauna Hillman, MS, Co-Director of the System & Integration Support Unit - Alliance SDMC, will cover the NCI's Streamlining Clinical Trials Implementation Committee's operational recommendations from the Clinical Trials and Translational Research Advisory Committee (CTAC) on streamlining data collection. The session wraps up with Alliance organizational updates presented by Trini Ajazi, MM, Alliance Chief Operating Officer.

The CRP Education Session (Friday, November 3, 8 am-10 am) is geared toward clinical research professionals seeking to deepen their expertise in oncology clinical trials. Monique Hartley Brown, MD, MMSc (Dana-Farber Cancer Institute) will provide an overview of Alliance A062101, a phase I/II trial in development focusing on the treatment of relapsed refractory multiple myeloma. Cassie Cherevko, MA, Co-Director of the System & Integration Support Unit - Alliance Statistics and Data Management Center (SDMC), will present upcoming changes to documenting initial consent, re-consent, and consent withdrawal for future use of samples in RAVE. Other updates from the Alliance SDMC with insights into new statistical methodologies and data management systems will be presented. The session will conclude with updates from the Cancer Trials Support Unit (CTSU), including information on the compliance, learning, and SOP Solutions (CLASS) Page, and details on available training courses.
:: CRP Breakout: Institutional Performance Evaluation Committee (IPEC)
:: Friday, November 3, 1 pm-2 pm
This session will cover the role and function of the IPEC in ensuring high-quality standards in clinical research and human subject protection. Led by Shauna Hillman, MS, Co-Director of the System & Integration Support Unit - Alliance Statistics and Data Management Center (SDMC), attendees will learn about performance scoring, implications of substandard scores, IPEC reports, and future performance criteria. IPEC evaluates three primary areas: quality, timeliness (based on studies in RAVE), and participation. This session is important for clinical research professionals aiming to understand how institutional performance is assessed and how to improve in these key areas.
:: CRP Breakout: The WHY of Regulatory
:: Friday, November 3, 2:30 pm-3:30 pm
This session will aim to demystify reasons for regulatory standards including the regulatory landscape and the Delegation of Task Log (DTL). Ideal for clinical research professionals seeking clarity on regulatory requirements, this session will provide definitions, expectations, and best practices, equipping attendees with the knowledge to navigate the regulatory environment effectively.
:: CRP Breakout: Informed Consent Process Including the Short Form
:: Friday, November 3, 4 pm-5 pm
This session is designed for clinical research professionals who want to deepen their understanding of informed consent forms (ICF), the consenting process under different circumstances, including consenting non-English speaking patients with the short form process. Attendees will learn about the legal and ethical considerations surrounding ICFs, along with practical tips for consenting patients in difficult situations and utilizing short forms in clinical trials. This session will serve as an essential guide for ensuring patient rights and ethical compliance in research.
**********
ONCOLOGY NURSING + CLINICAL RESEARCH PROFESSIONALS
Oncology Nursing Education Session :: Thursday, November 2, 9 am-11 am
This session will feature a presentation on CAR T-cell therapy and other forms of immunotherapy by Daniel DeAngelo, MD, PhD (Dana-Farber Cancer Institute) and on lung cancer therapies by Aaron Mansfield, MD (Mayo Clinic).

Oncology Nursing / CRP Open Forum :: Thursday, November 2, 11am-12 pm
This forum will offer an open platform for clinical research professionals and research nurses to discuss changes and challenges in oncology research, along with sharing best practices for addressing the issues.
**********
REGISTRATION TRIALS UPDATES :: Thursday, November 2, 3:30 pm-5 pm
This interactive session is for investigators and clinical research professionals, including data managers, clinical research coordinators, regulatory coordinators and research nurses who work on registration trials. Topics of discussion will include the status of select Alliance registration trials, including upcoming milestones and the data mitigation efforts for the Alliance A021502 (ATOMIC) trial, regulatory authority/FDA inspection readiness, along with adverse event reporting tips. Session presenters: Stephanie Couch, Senior Quality Manager of the Quality Management and Regulatory Compliance Unit - Alliance Statistics and Data Management Center (SDMC) and Kristina Laumann, Program Manager - Alliance SDMC.
**********
INSTITUTIONAL PI WORKSHOP :: Friday, November 3, 1 pm-4 pm
This workshop will welcome new and existing site PIs for an in-depth presentation on the following topics: Attributions, Contracts, and Monthly Data Submission Report Tips and Understanding. The workshop will provide a great opportunity to learn more about the Alliance. A Q&A segment will follow presentations. Slides will be available online following the meeting for use as a resource.

**********
ALLIANCE FOUNDATION TRIALS (AFT) SESSIONS

Thursday, November 2
8:30 am-9:30 am :: AFT Lung Cancer Studies: AFT-46, AFT-57, AFT-61
11 am-12 pm :: AFT-38 PATINA
1 pm-2:30 pm :: AFT Overview and Updates*
3 pm-4 pm :: AFT GU Studies:- AFT-19 and AFT-47
Friday, November 3
9 am-10 am :: AFT-25 COMET
1 pm-2 pm :: AFT-50 EndoMAP
2 pm-3 pm :: AFT-63 and AFT-64: DELFI-L101 and DELFI-L201
4 pm-5 pm :: AFT-58 HARMONICA
5 pm-6 pm :: AFT-65: ASCENT-05/OptimICE-R
6 pm-6:30 pm :: AFT-66: CAMBRIA-2
(Sessions are closed to Alliance members only; except where * noted)
**********
CONTINUING EDUCATION CREDITS

RN, OCN, ARNP - ONA Credit
The Ohio Nurses Association (ONA) is the largest approver unit of CE credit in the country, accredited by the American Nurses Credentialing Center's Commission on Accreditation.
A total of

6.5 contact hours

have been submitted for approval.

To receive ONA credit, attendees must complete a required survey e-mailed to them after the meeting.
CCRP - SoCRA Credit
The Society of Clinical Research Associates (SoCRA) provides training, continuing education, and an internationally recognized certification program that promotes quality clinical research to protect the welfare of research participants and improve global health.
A total of

32 credit hours

will be offered, including concurrent sessions, at this meeting.

To receive SoCRA credit, attendees must complete a required survey e-mailed to them after the meeting.
**********
Join the Conversation :: ALLIANCE ON SOCIAL MEDIA
Share your meeting experience and session highlights using the hashtag - #AllianceFall2023. Find and follow us on X (formerly Twitter): @ALLIANCE_org and on Facebook at https://www.facebook.com/AllianceForClinicalTrialsInOncology/