E-News - August 2023
New Trial Alert!
Alliance Launches ComboMATCH Treatment Trial for Patients with Advanced Biliary Tract Cancers in Second Line Setting
Alliance EAY191-A6: A ComboMATCH Treatment Trial: FOLFOX in Combination with Binimetinib as 2nd Line Therapy for Patients with Advanced Biliary Tract Cancers with MAPK Pathway Alterations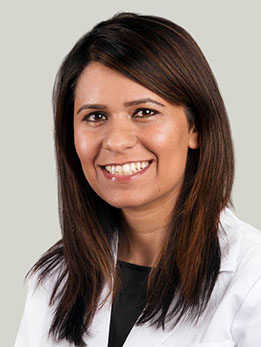 Alliance investigator Ardaman S. Shergill, MD, of the University of Chicago Medicine, leads this new phase II ComboMATCH treatment trial that compares the usual treatment of modified leucovorin, fluorouracil and oxaliplatin (mFOLFOX6) chemotherapy to using binimetinib plus mFOLFOX6 chemotherapy to shrink tumors in patients with biliary tract cancers that have spread to other places in the body (advanced) and had progression of cancer after previous treatments (2nd line setting). Fluorouracil is in a class of medications called antimetabolites. It works by slowing or stopping the growth of cancer cells in the body. Oxaliplatin is in a class of medications called platinum-containing antineoplastic agents. It works by killing tumor cells. Leucovorin may help the other drugs in the mFOLFOX6 chemotherapy regimen work better by making tumor cells more sensitive to the drugs. Binimetinib is in a class of medications called kinase inhibitors. It works by blocking the action of the abnormal protein that signals tumor cells to multiply. This helps to stop or slow the spread of tumor cells. Giving binimetinib in combination with mFOLFOX6 chemotherapy may be effective in shrinking or stabilizing advanced biliary tract cancers in the 2nd line setting.
Activated: 8/11/2023 | Learn more, visit CT.gov | ClinicalTrials.gov ID: NCT05564403
About ComboMATCH - ComboMATCH is a large precision medicine initiative with a coordinated set of clinical trials evaluating new anti-cancer drug combinations in select groups of adults and children with cancer. Each trial studies the effectiveness of a specific drug combination in a select group of patients (called a phase II trial design). The drug combinations are either two targeted therapies or chemotherapy with a targeted drug. Targeted therapy is a type of cancer treatment that targets the changes in cancer cells that cause them to grow, divide, and spread.
Generally, this set of trials is for patients with advanced solid tumors. However, each trial has its own patient inclusion and exclusion criteria, such as the targeted tumor gene abnormalities, type of cancer, stage of disease, prior treatment, age of the patient, etc. Therefore, patients must first enroll in the ComboMATCH Patient Registration Trial (EAY191) for a screening assessment to help determine eligibility for a treatment trial. Genetic tests look at the unique genetic material (genes) of patients' tumor cells. Patients with some genetic changes or abnormalities (mutations) may benefit from treatment that targets that particular genetic mutation. ComboMATCH is designed to match patients to a treatment that may work to control their tumor.
The Alliance for Clinical Trials in Oncology, Children's Oncology Group, ECOG-ACRIN Cancer Research Group, NRG Oncology, and SWOG Cancer Research Network, lead the various treatment trials with funding from the National Cancer Institute through its National Clinical Trials Network (NCTN). Nine treatment trials are planned for ComboMATCH, opening to patient enrollment on a rolling basis.