In Memoriam: clara D. bloomfield, md
distinguished Clinician-Scientist in the field of Leukemia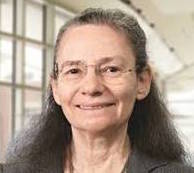 Clara D. Bloomfield, MD, a distinguished clinician-scientist in the field of leukemia, died March 1 due to complications of trauma sustained in an accidental fall. She was 77.
At the time of her death, she was a Distinguished University Professor at The Ohio State University (OSU) and holder of the William Greenville Pace III Endowed Chair in Cancer Research. She was also the inaugural OSU Cancer Scholar and Senior Advisor to the OSU Comprehensive Cancer Center and The Arthur G James Cancer Hospital and Richard J. Solove Research Institute.
Dr. Bloomfield brought tremendous intellectual gifts to the field of oncology. Her first major accomplishment was in 1973, when she showed that patients with AML older than age 65 could tolerate intensive treatment. Prior to this, few older patients received life-saving chemotherapy, and since the average age of AML diagnosis is 67, her work had immediate transformative effects. Shortly after this, Dr. Bloomfield became a leader in the NCI-sponsored Acute Leukemia Group B, a multi-institutional cancer clinical trials consortium that in 1976 changed its name to Cancer and Leukemia Group B (CALBG) in recognition of an expansion of its research to include therapy for solid tumors. She chaired the Leukemia Correlative Science Committee of CALGB for 17 years, and during that time she was the visionary who integrated comprehensive tissue banking, cytogenetics and molecular genetics into all leukemia clinical protocols. Her work established the infrastructure required for precision medicine, and the proof that this research approach would be successful, at least two decades before the term became popular. Through many years of inspired research and collaboration, Dr. Bloomfield's work produced its ultimate goal: better care, more cures for patients with hematological malignancies.

Dr. Bloomfield was a founding Executive Board Member of the Alliance for Clinical Trials in Oncology, a role that profoundly influenced the culture of this new group created by the merger of CALGB, the North Central Cancer Treatment Group, and the American College of Surgeons Clinical Oncology Group. Her most important legacy is the incredible example that she set for all of us. She demonstrated uncompromising dedication to science in the service of patients… clarity of thought and purpose… and a demand that we trust data rather than dogma. Her greatest gift was her willingness to speak up. When circumstances required this, she would say things that were controversial, never to gain attention for herself, but because these things needed to be said and she had tremendous courage as well as conviction. For women in medicine, the value of this approach in someone so accomplished cannot be overestimated.
Learn more about Dr. Bloomfield's legacy:
The Ohio State University Comprehensive Cancer Center Tribute
ASCO Tribute
ASH Clinical News Interview (2019)
ASCO Post Interview (2015)