E-News - June 2023
In Memoriam | A. WILLIAM BLACKSTOCK, JR., MD, FASCO
NATIONAL EXPERT IN THE RADIOTHERAPEUTIC MANAGEMENT OF CANCERS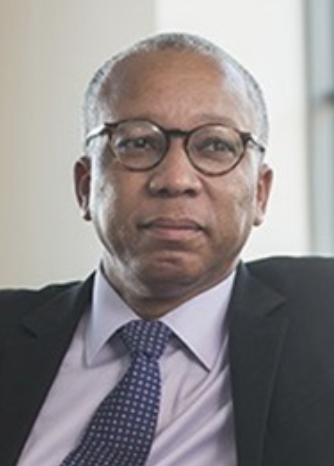 A. William Blackstock Jr., MD, FASCO, a national expert in the radiotherapeutic management of cancers, died June 18 due to complications from prostate cancer; he was 60. He spent his career dedicated to improving the lives of people with cancer in his home state of North Carolina.
"William was well known to many of our longstanding Alliance members," said James J. Urbanic, MD, Professor and Vice Chair of Academic Affairs in the Department of Radiation Medicine and Applied Sciences at the UC San Diego School of Medicine. "He was always present with a quick wit, gentle cajoling, and frequent constructive criticism. William showed up, participated, and modeled mentoring to many of the next generation of radiation oncologists and clinical trialists. He was a mentor, colleague, and friend. We could disagree and still find time to share a laugh and raise a glass. He was a good guy and will be missed."
Dr. Blackstock was a Professor and Chair of the Department of Radiation Oncology at Atrium Health Wake Forest Baptist. It is noted that he was one of the first African American chairs in the field. He has been the principal investigator or co-principal investigator of numerous Phase 1 and Phase 2 chemoradiation trials examining the effects of novel drugs and treatment approaches in combination with radiation therapy, many of which are used in patient treatment today. As a member of the Cancer Leukemia Group B (CALGB) and the Alliance for Clinical Trials in Oncology, he served in multiple leadership roles, including as Vice-Chair of the CALGB GI Committee, Co-Vice-Chair of the CALGB Radiation Oncology Committee, and member of the CALGB/Alliance Respiratory, Health Disparities, and Membership Committees.
"WIlliam served in many leadership roles with a quiet competence and little fanfare as he enriched the experiences of the organizations, coworkers, and patients that he served," said Richard M. Goldberg, MD, Associate Group Chair for Alliance Cancer Center Collaborations, and former Director of the West Virginia University Cancer Institute. "As he did so, he also led the way for present and future generations of African Americans to attain similar leadership roles that could have seemed out of reach for him and others when he began his career."
Dr. Blackstock earned a medical degree from the East Carolina University Brody School of Medicine and completed his internship at Pitt Memorial Hospital in Greenville, NC, and his residency (including serving as chief resident) and research fellowship at the University of North Carolina (UNC) School of Medicine in Chapel Hill, where he won the national award for best research by a resident in radiation oncology. He began his career as an instructor at the UNC School of Medicine and a member of the Lineberger Comprehensive Cancer Center in 1995 before joining the faculty at the Wake Forest University School of Medicine in 1996. He became chair of the Department of Radiation Oncology in 2008, served as the director of the institution's clinical research program from 2008 to 2020, and served as interim director of the Atrium Health Wake Forest Baptist Comprehensive Cancer Center from 2022 to 2023.
"What I'll remember most about William was his incredible smile (sometimes devious grin) and sense of humor. William was an accomplished physician scientist, but what really stood out was his gracious manner," said Jeffrey Bogart, MD, Distinguished Professor and Chair of Radiation Oncology at Upstate Medical University. "He was responsible for generating many ideas and he delighted in collaborating with and mentoring others. Incredibly selfless, he was interested in ensuring that the right ideas moved forward without concern about who got the credit. William was a huge part of building a solid radiation oncology presence in the group in the late 1990's and early 2000's, and he remained active for more than two decades."
A very active volunteer, Dr. Blackstock held roles in numerous organizations, including within the American Society of Clinical Oncology, the American Society for Radiation Oncology, the American Association for Cancer Research, the Association of Community Cancer Centers, and the U.S. National Cancer Institute and National Institutes of Health, to name a few.
"As a young investigator new to CALGB/Alliance, William was a truly welcoming presence," said Joseph K. Salama, MD, FASTRO, Professor and Residency Program Director in the Department of Radiation Oncology at Duke University School of Medicine. "While already quite accomplished, he was genuinely interested in exploring and refining concepts with junior members like myself. He was always approachable, refreshingly forthright, and a friendly face with a ready ear wherever our paths crossed."
Dr. Blackstock published more than 100 academic journal articles and book chapters on clinical radiation oncology, radiation therapy and cancer management. He also served on councils and steering committees at the National Institutes of Health and the National Cancer Institute, as well as on editorial boards for several medical journals. A strong advocate for health equity, he took the most pride in his research and a resulting publication investigating social determinants of health for African Americans with lung cancer.