E-News - October 2023
Interim Analysis of Alliance Trial - A031501 (AMBASSADOR)

Alliance Study Shows Promise for Patients with Muscle-Invasive Urothelial Carcinoma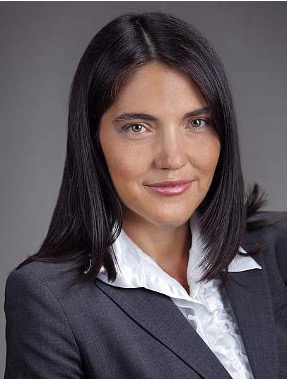 The Alliance for Clinical Trials in Oncology today announced that the Alliance Data and Safety Monitoring Board (DSMB) determined that the phase III AMBASSADOR (A031501) trial met one of its dual primary endpoints of disease-free survival (DFS) for the adjuvant treatment of patients with localized muscle-invasive urothelial carcinoma (MIUC) and locally advanced urothelial carcinoma. At a pre-specified interim analysis review, pembrolizumab demonstrated a statistically significant and clinically meaningful improvement in DFS versus observation in these patients after surgery. The trial will continue to evaluate its other dual primary endpoint of overall survival (OS). Detailed results from the trial will be presented at an upcoming scientific meeting and discussed with regulatory authorities.
"Patients with muscle-invasive bladder cancer after radical surgery are at high risk of disease recurrence and metastases. Pembrolizumab versus observation significantly reduced the risk of disease recurrence for these patients," said Andrea B. Apolo, MD, study chair for the AMBASSADOR trial and Head of the Bladder Cancer Section of the Genitourinary Malignancies Branch and Director of the Bladder Cancer and Genitourinary Tumors Multidisciplinary Clinic in the Center for Cancer Research of the National Cancer Institute. "This is long awaited data in the bladder cancer community, and we are thrilled with the positive results of the AMBASSADOR study and what this means for our patients with bladder cancer."
The safety profile of pembrolizumab in this trial was consistent with that observed in previously reported studies, and no new safety signals were identified.
"The AMBASSADOR trial provides critically important data to contextualize the role of adjuvant immune checkpoint blockade in the treatment of patients with muscle-invasive urothelial cancer once again demonstrating the clinical and scientific impact of the National Cancer Institute's National Clinical Trials Network Treatment Studies," noted Matthew Galsky, MD, Professor of Medicine at the Icahn School of Medicine at Mount Sinai and Associate Director for Translational Research at The Tisch Cancer Institute. Dr. Galsky is also Co-Chair of the Genitourinary Committee for the Alliance.
AMBASSADOR (A031501) is a randomized, open-label phase III trial evaluating pembrolizumab versus observation for the adjuvant treatment of localized MIUC and locally advanced urothelial carcinoma. The dual primary endpoints are OS and DFS, and secondary endpoints include OS and DFS in PD-L1 positive and negative patients. The trial enrolled 702 patients who were randomized to receive pembrolizumab (200 mg intravenously every three weeks for up to 18 cycles) or undergo observation.
"Cancer recurrence after surgery can be a devastating event for patients. In this study, pembrolizumab treatment led to a significant improvement in disease-free survival compared to observation, without any new safety signals," said Jonathan Rosenberg, MD, Chief of Genitourinary Oncology Service in the Division of Solid Tumor Oncology at Memorial Sloan Kettering Cancer Center and Co-Chair the Genitourinary Committee for the Alliance. "These results will help us further understand the role of immune checkpoint blockade in this patient population."
It is estimated that approximately 82,290 people in the U.S. will be diagnosed with bladder cancer in 2023. Globally, there were approximately 573,000 new cases and 212,000 deaths from bladder cancer in 2020. Muscle-invasive bladder cancer is bladder cancer that has spread into the deep muscle of the bladder wall, and locally advanced urothelial cancer is cancer that begins in the urothelial cells and has spread from where it started to nearby tissue or lymph nodes. Despite surgery, up to 50% of patients with bladder cancer experience recurrence within 12 months.
AMBASSADOR is sponsored by the National Cancer Institute (NCI), part of the National Institutes of Health, and is being led and conducted by the NCI funded Alliance for Clinical Trials in Oncology with participation from the NCI funded national clinical trials network (NCTN) as part of Merck's collaboration with the NCI through a Cooperative Research and Development Agreement (CRADA). To learn more about the AMBASSADOR trial, visit ClinicalTrials.gov.
# # #
Reference: Alliance A031501: Phase III randomized adjuvant study of pembrolizumab in muscle invasive and locally advanced urothelial carcinoma (AMBASSADOR) versus observation. A full description of this clinical trial can be found at https://clinicaltrials.gov/study/NCT03244384.
The Alliance for Clinical Trials in Oncology develops and conducts clinical trials with promising new cancer therapies, and utilizes the best science to develop optimal treatment and prevention strategies for cancer, as well as research methods to alleviate side effects of cancer and cancer treatments. The Alliance is part of the National Clinical Trials Network (NCTN) funded by the National Cancer Institute (NCI) and serves as a research base for the NCI Community Research Oncology Program (NCORP). The Alliance comprises nearly 10,000 cancer specialists at hospitals, medical centers, and community clinics across the United States and Canada. To learn more, visit www.AllianceforClinicalTrialsinOncology.org.